EA Sports UFC 5 is set to revolutionize the gaming world when it lands on the PlayStation 5 (PS5) in September 2023. This highly anticipated release promises to deliver the most authentic and captivating UFC experience to date. With its groundbreaking physics engine, immersive career mode, and thrilling online features, EA Sports UFC 5 will undoubtedly leave fans in awe.
Unleashing Realism with a New Physics Engine
One of the key highlights of EA Sports UFC 5 is its state-of-the-art physics engine. This technological marvel allows for unparalleled realism, making every knockout and strike more lifelike and bone-crushing than ever before. Brace yourself for jaw-dropping moments as opponents' noses break and blood spills with each devastating blow. The game's new physics engine will elevate the intensity and immersion to new heights, leaving players craving for more action.
Empowering Players with Enhanced Career Mode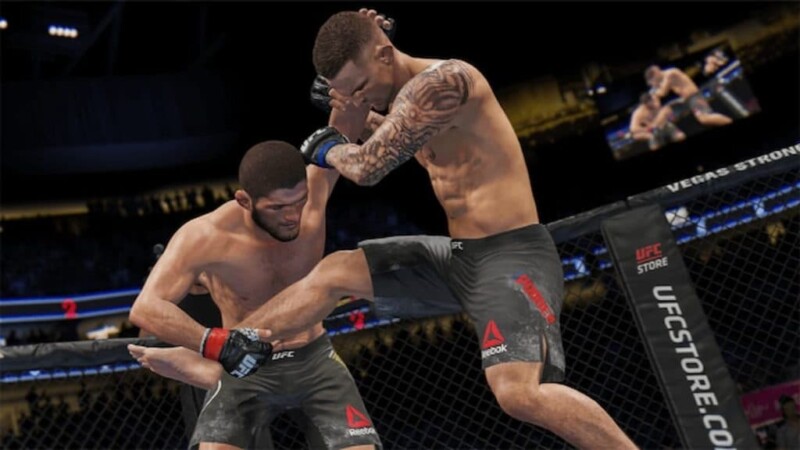 EA Sports UFC 5 introduces an enhanced career mode that puts players in the driver's seat of their fighter's journey. Gone are the days of limited career paths; now, you have the freedom to shape your fighter's destiny. Choose your desired weight class, fighting style, and even secure lucrative sponsorship deals. Develop your skills through various training methods, including sparring, strength training, and weight cutting. This comprehensive career mode ensures that you have full control over your fighter's development, making every decision count in your quest for UFC greatness.
Conquer the World in the "World Tour" Online Mode
Step into the virtual octagon and take on the world in EA Sports UFC 5's thrilling online mode, aptly named "World Tour." Battle against fierce competitors from across the globe as you strive to become the ultimate UFC champion. Engage in ranked matches, compete in intense tournaments, and participate in special events that will test your skills to the limit. With the World Tour mode, the excitement of UFC reaches new heights as you face off against real-life opponents in adrenaline-fueled clashes.
—> Recommended
Unrivaled Features to Enhance Your UFC Experience
EA Sports UFC 5 boasts a multitude of features designed to immerse players in the world of mixed martial arts like never before. Here are some notable highlights:
1. Extensive Fighter Roster
Prepare to be blown away by the game's roster, which includes over 300 fighters. From current UFC champions to legendary icons, the depth and variety of the roster ensure that you'll find your favorite fighters ready to step into the virtual arena.
2. Diverse Weight Classes
With more than 12 different weight classes available, EA Sports UFC 5 caters to all fighting preferences. Additionally, the inclusion of the new women's flyweight division adds a fresh dynamic to the game, allowing players to engage in intense battles across various weight categories.
3. Fluid and Realistic Combat
The new striking engine introduces fluid and realistic combat mechanics, enabling seamless transitions between strikes and delivering a visually stunning and authentic experience. Every punch, kick, and clinch will feel incredibly responsive, ensuring that your skills translate effortlessly to the digital octagon.
4. Enhanced Grappling System
Ground fighting reaches new depths in EA Sports UFC 5 with its improved grappling system. Exercise precise control over your fighter's moves as you engage in intense grappling exchanges. Utilize strategic techniques to outmaneuver your opponents and dominate the ground game.
5. Unleash Your Inner Champion in Career Mode
Embark on a journey from amateur ranks to the UFC's elite in the game's revamped career mode. Create your own fighter, customize their appearance, and guide them through the arduous path of a professional fighter. Make strategic decisions, forge rivalries, and rise through the ranks, aiming for the pinnacle of the UFC.
6. Test Your Skills Worldwide
Engage in global competition through the "World Tour" online mode. Pit your skills against formidable opponents from around the world and prove your worth as you climb the ranks. With thrilling ranked matches, exhilarating tournaments, and special events, the World Tour mode ensures a constant adrenaline rush for players seeking the ultimate challenge.
Prepare for the Ultimate UFC Experience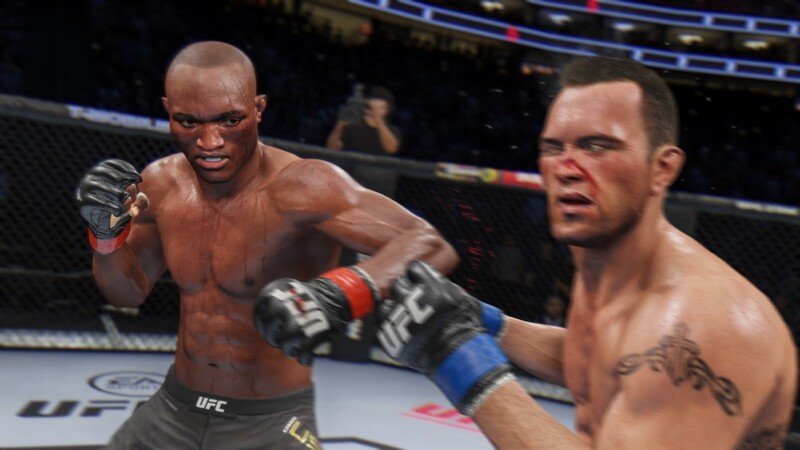 EA Sports UFC 5 is poised to set a new standard for realism and immersion in UFC gaming. Its groundbreaking physics engine, immersive career mode, and captivating online features will transport players into the heart-pounding world of mixed martial arts. Mark your calendars for September 20, 2023, as EA Sports UFC 5 unleashes its fury exclusively on the PS5. Get ready to break noses, drop jaws, and become a legend in the virtual octagon like never before!