Asus is one of the world's leading technology companies, offering a diverse product portfolio that includes motherboards, graphics cards, laptops, desktop PCs, monitors, networking devices, and more. Headquartered in Taipei, Taiwan, Asus has grown from humble beginnings into a global leader in the computer hardware industry.
The Founding of Asus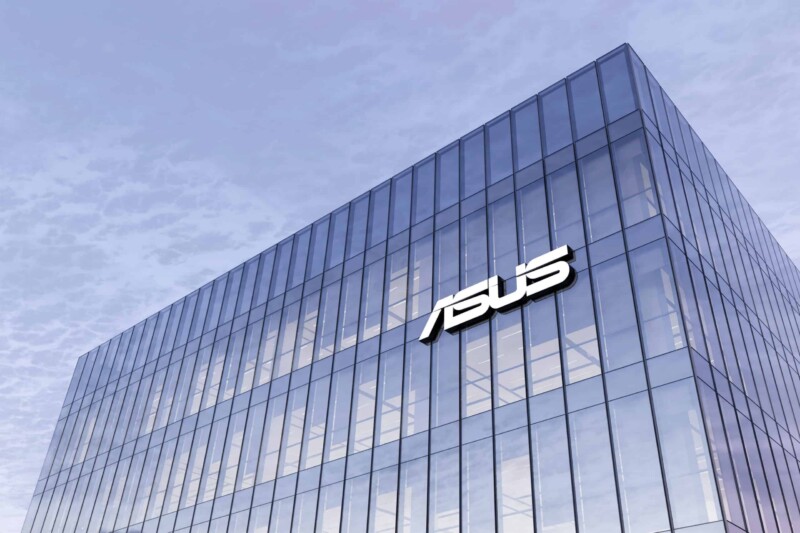 Asus was founded in Taipei in 1989 by four Acer employees – T.H. Tung, Ted Hsu, M.T. Liao, and Wayne Hsieh. The Asus name derives from Greek mythology, representing winged horses that symbolized wisdom and knowledge.
T.H. Tung served as the first Asus chairman, bringing experience from his time working as an electrical engineer. Tung handled strategic planning and company operations in the early years.
Ted Hsu took charge of sales and marketing, utilizing business connections from his previous position at Acer. His marketing strategies and ability to secure deals with distributors proved invaluable.
M.T. Liao leveraged his engineering background to oversee research and development. Under his leadership, Asus earned a reputation for manufacturing high-quality motherboards and video cards.
Wayne Hsieh was the hardware engineer on the founding team. His technical expertise in PC components and hardware design was instrumental in Asus' capabilities as a manufacturer.
With a balanced team covering technology, sales, and business management, Asus was well-positioned for growth from the start.
Early Success in Motherboards
In the late 1980s and early '90s, the PC industry was expanding rapidly. Asus targeted the motherboard segment, focusing its initial product development on high-performance motherboards for 386 and 486 processors.
The Asus P2B motherboard, released in 1995 for Intel's Pentium II CPU, was an early hit. The P2B became one of the best-selling motherboards of the 1990s, establishing Asus as a leading brand for PC components.
Asus continued pushing motherboard innovation through the late '90s and early 2000s. Landmark products included the A7V for AMD's Athlon processor in 2001 and the P4P800 for Intel's Pentium 4 in 2003. Asus paired cutting-edge engineering with expansive feature sets to deliver top motherboard performance for both AMD and Intel platforms.
By concentrating on motherboards during the rapid growth phase of the PC market, Asus was able to build manufacturing expertise, industry connections, and a reputation for quality. Their technical focus laid the foundations for broadening into new product categories.
Expanding the Product Line
Bolstered by its motherboard success, Asus began expanding into new hardware segments in the 1990s. Some key expansions included:
Graphics cards – Asus moved into graphics cards in 1996, developing a line of high-performance video cards for gaming and multimedia applications.
Optical storage – Asus entered the optical drive market in the late '90s with CD and DVD drives. The company later added Blu-ray optical drives as well.
Monitors – In 2002, Asus started producing LCD monitors, including gaming-centric models with high refresh rates.
PC Cases/Power Supplies – To complement its motherboards and components, Asus began offering computer cases and power supplies in 2004.
Laptops – Capitalizing on its component expertise, Asus unleashed its first notebook PCs in 1989. The company would become a leader in high-performance gaming laptops.
Tablets – Asus released its first Android tablet, the Eee Pad Transformer, in 2011. The company continues to be a major player in Android and Windows tablets.
Smartphones – Expanding its mobile offerings, Asus unveiled its Zenfone line of smartphones in 2014. Zenfone devices cover a range of price points and specifications.
Asus strategically moved into complementary product segments where it could leverage its technical skills and industry connections. This expansion allowed Asus to become a one-stop shop for PC components and systems.
Focus on Innovation and Quality
A commitment to innovation and quality has been a core tenet of the Asus philosophy since its founding. The company invests heavily in research and development, operating several R&D centers worldwide.
Asus innovations that have pioneered or popularized technologies include:
Eee PC – The low-cost, lightweight Eee PC netbook, launched in 2007, made netbooks a mass-market product category.
Republic of Gamers (ROG) – Asus' gaming-focused ROG brand produces cutting-edge hardware for PC gaming, from high-refresh monitors to advanced liquid-cooled laptops.
Zenbook – Launched in 2011, the super-sleek Zenbook line sparked the Ultrabook category of thin and light laptops.
PadFone – Asus' PadFone devices integrated a smartphone and tablet, allowing seamless transition between the two formats in one device.
AiO PCs – With its compact, all-in-one ET16 and ET20 PCs, Asus helped drive adoption of the space-saving AiO desktop format.
Mini PCs – Asus pioneered mini PCs with its compact Eee Box and later the ultra-small Eee PC rolled into an affordable portable format.
Dual-screen laptops – 2019's dual-screen ZenBook Pro Duo laptop set the trend toward multi-display portables.
Asus backs its innovations with rigorous quality testing. Its manufacturing facilities have received ISO 9001 and 14001 certification for quality and environmental management.
Recent Developments
Asus has continued growing and expanding its product offerings in the 21st century:
Networking – To complement its extensive PC lineup, Asus now provides a full range of networking products, including Wi-Fi routers, mesh systems, and WiFi adapters.
Mini PCs – Asus has expanded its mini PC lineup with the affordable VivoStick line and the gaming-capable ROG Strix Arion.
PC components – While still manufacturing industry-leading motherboards and graphics cards, Asus has added PC cases, power supplies, and CPU coolers.
Peripherals – Gaming mice, keyboards, headphones, and displays round out Asus' comprehensive portfolio of PC peripherals.
Smart home – Seeking to enter the smart home market, Asus has recently launched IoT home products like smart lights, robots, and security cameras.
Business/Enterprise – Asus now provides commercial products such as servers, workstations, and displays targeting business and enterprise customers.
Asus has evolved from a dedicated motherboard manufacturer into a diverse technology conglomerate. The company continues pushing the envelope across a wide range of PC and mobile categories.
Acquisitions and Partnerships
Seeking to expand its offerings, Asus has engaged in partnerships and corporate acquisitions. Some notable deals include:
Pegatron – In 2008, Asus spun off its manufacturing facilities into a new company called Pegatron. However, Asus owns a significant stake in Pegatron.
Garmin – In 2009, Asus partnered with GPS company Garmin to incorporate navigation features into Asus laptops and smartphones.
Fonepad – Asus acquired smartphone maker Fonepad in 2013, providing resources to grow the Fonepad brand.
NOD Robotics – Asus purchased AI and robotics startup NOD Robotics in 2017 to enhance automation capabilities across Asus products.
AR and VR – In 2016, Asus formed the XRSpace startup to develop AR/VR devices like the XRSpace Manova VR headset.
Strategic partnerships and acquisitions have allowed Asus to instantly gain expertise and intellectual property in key areas.
Asus Culture and Philosophy
Asus has developed a distinct corporate culture focused on innovation, quality, and customer experience. Key elements of the Asus philosophy include:
In Search of Incredible – Asus' "In Search of Incredible" slogan encapsulates its perpetual pursuit of innovation and engineering excellence.
User-centric design – Asus listens closely to users to understand pain points and design products that directly address user needs.
Gamers and enthusiasts – While catering to mainstream users, Asus consciously targets and connects with gamers and PC enthusiasts.
Premium touch – From sleek aesthetics to thoughtfully designed software, Asus imbues its products with premium polish.
Future-ready – Rather than iterating, Asus aims to consistently think ahead and pioneering technologies before competitors.
Product diversity – Asus champions diversity and flexibility in its product lines, providing elevated options for varying use cases and budgets.
This intentional culture helps explain Asus' ascendance as both a manufacturer and beloved brand. The company earns respect by walking the walk on innovation and craftsmanship.
The Asus Brand Today
Asus has ascended to become one of the most admired, valuable, and powerful brands in the computer industry. Key indicators of the Asus brand's strength today:
Global sales – Asus generates over $40 billion in annual revenues across all its product segments. The company sells over 100 million devices yearly.
Market share – Asus holds the #1 global retail notebook market share. The company also leads discrete graphics card sales overall.
Brand value – According to Interbrand, Asus was the world's 5th most valuable computer hardware brand in 2022, behind only Apple, Intel, IBM, and Dell. It was the fastest growing hardware brand.
Reviews – Asus garners consistently high reviews from technology publications and users alike for its combination of performance, innovation, and value across product lines.
Rankings – Asus frequently earns top spots in rankings of best motherboards, graphics cards, routers, displays, laptops, and other categories.
Mindshare – From PC gamers coveting Asus' Republic of Gamer products to everyday buyers appreciating Asus' quality and value, the brand has earned exceptional mindshare.
Driven by a tireless commitment to excellence and innovation, Asus has cemented itself as both a top-flight manufacturer and universally respected brand.
—> Recommended
Asus' ascendance from a small motherboard maker to a leading force in computers and consumer electronics is a testament to the company's relentless execution. By pairing engineering prowess with an instinct for user-centric design and consistently forward-thinking vision, Asus has earned its spot among the elite of the technology industry.
With its fiercely devoted customer base, diverse product ecosystem, and combination of manufacturing excellence and design savvy, Asus is positioned to continue trailblazing into the future. The ingredients of innovation, quality, and customer-centricity baked into Asus' foundation since its founding will guide the company as it seeks to invent and inspire for decades to come.