Deep frying is a quick and tasty way to prepare foods like french fries, chicken, fish, and donuts. With the right deep fryer, you can achieve restaurant-quality results right in your own kitchen. When shopping for deep fryers in 2023, there are several factors to consider:
Size and capacity
Temperature controls and safety features
Ease of use and cleaning
Basket type and size
Oil filtration
Brand reputation and warranty
We'll review the top-rated deep fryers to buy this year based on performance, features, and overall value. We'll also provide tips on what to look for when choosing a deep fryer.
How to Choose the Best Deep Fryer in 2023
Here are the most important things to consider when shopping for a deep fryer:
Size and Capacity – Deep fryers come in a range of sizes from small 1-liter models up to over 5 liters. Consider how much food you plan to fry at once and choose accordingly. Larger families may want a 4-liter or bigger fryer.
Temperature Controls – The best deep fryers allow you to precisely control oil temperature. Look for multiple settings and a wide temperature range up to 375-390°F.
Safety Features – A breakaway cord, lid lock, and automatic shutoff are key safety features in case of overheating or tipping.
Basket Type – Mesh baskets allow crumbs to fall through. Some fryers come with multiple baskets for more cooking capacity.
Easy to Clean – Stainless steel fryers clean up best. Models with dishwasher safe parts make cleanup easier.
Oil Filtration – An oil filtration system removes food debris for cleaner oil that lasts longer.
Reputation and Warranty – Stick with reputable brands that offer at least a 1-year warranty.
Now let's dive into the top deep fryer models to consider buying in 2023.
Best Overall: Cuisinart CDF-200 Deep Fryer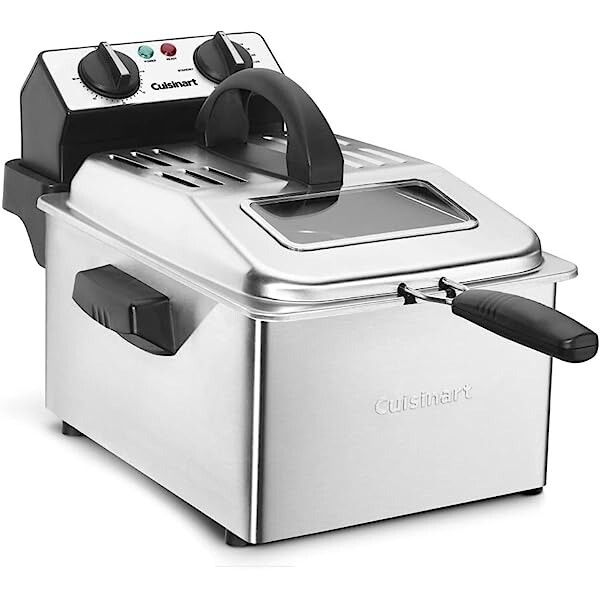 The Cuisinart CDF-200 is our top pick for best overall deep fryer for 2023. It's a high-capacity 4-liter fryer with lots of great features.
This Cuisinart deep fryer can hold up to 2.3 pounds of food for family-sized portions. The 1800 watt heating system quickly recovers temperature so you can add more batches without losing heat.
You get precise temperature control up to 375°F with an adjustable thermostat and indicator lights. The Cuisinart CDF-200 also has a patented oil filtration system that cleans and extends the life of oil.
Safety features include a breakaway magnetic cord, auto shutoff, and a sturdy locking lid. The brushed stainless steel housing wipes clean easily. It comes with a 3-year warranty.
In summary, the Cuisinart CDF-200 Deep Fryer is packed with features, fries quickly and evenly, and allows you to filter and reuse oil. It's the best overall value for performance and convenience.
Key Features:
4 liter / 2.3 lb. food capacity
1800 watt heating system
Adjustable thermostat to 375°F
Patented oil filtration
Breakaway cord, lid lock, auto shutoff
Brushed stainless steel
3-year warranty
Best Large Capacity: Bayou Classic 700-701 Fryer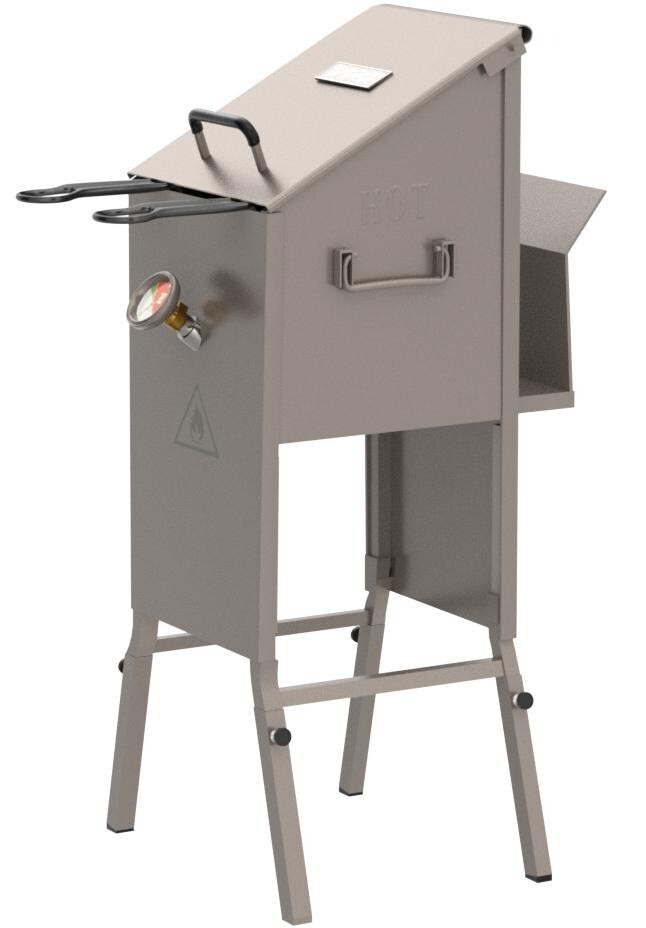 For large batch deep frying, the Bayou Classic 700-701 Fryer is an excellent choice. With its 7-liter capacity, this fryer can handle up to 5 pounds of food at once.
It uses a powerful 1500 watt heating element to quickly heat oil up to 375°F. The integrated thermometer lets you precisely monitor temperature.
The Bayou fryer is designed for durability with a heavy-duty welded steel base and 12" stainless steel frying pot. The perforated basket allows for easy draining.
Other highlights include the cool touch handle and magnetic breakaway cord. There's no oil filtration system, but the large frying pot is easy to clean by hand.
This extra large fryer is ideal for big families, entertaining, and heavy duty cooking. It's an excellent value for the size and performance.
Key Features:
7 liter / 5 lb. food capacity
1500 watt heating element
Integrated thermometer (375°F max)
Heavy-duty steel base
12" stainless steel frying pot
Cool touch handle, magnetic breakaway cord
Best Digital: De'Longhi D14613DZ Dual Zone Fryer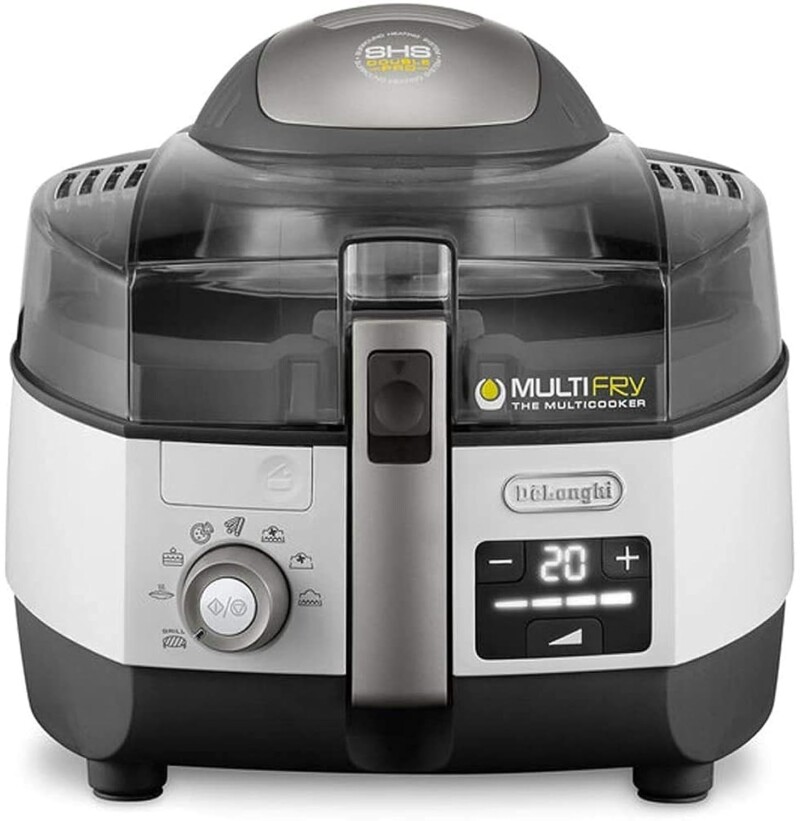 For ultra-precise temperature control, the De'Longhi Dual Zone Fryer is a top choice. It has an advanced digital control panel with an LCD display.
You can set each basket independently to different temperatures. The oil temperature is constantly monitored and displayed on the digital display.
This De'Longhi fryer has a generous 6-cup food capacity spread over two 3-cup baskets. It uses a concealed 1400 watt element to heat oil quickly up to 374°F.
The integrated filtration system removes fine food particles and extends oil life. Other highlights include the cool zone to prevent burning, viewing window, odor filter and dishwasher safe parts.
If you want digital precision for your deep frying, the De'Longhi Dual Zone Fryer delivers. The dual baskets provide flexibility for cooking different foods.
Key Features:
Digital LCD display panel
Dual 3-cup baskets with independent temperature control
1400 watt concealed heating element
Integrated filtration system
Cool zone prevents burning
Viewing window, odor filter
Dishwasher safe parts
Best Oil Capacity: Secura 1700-Watt XL Fryer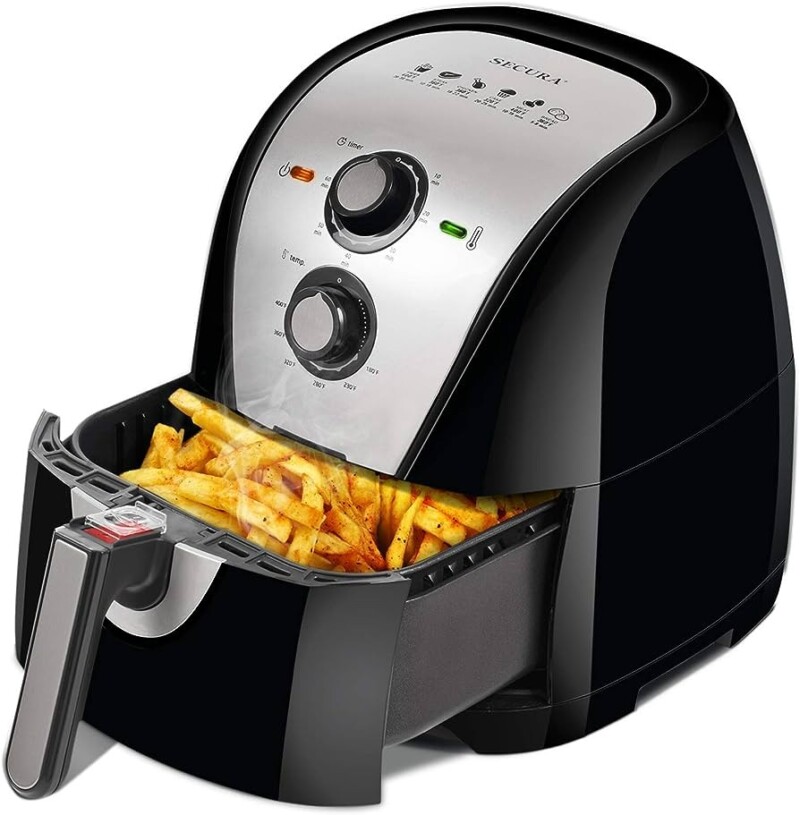 When you need to deep fry large batches without frequently changing oil, the Secura XL Fryer is a top performer. It holds an impressive 4.2 liters of oil.
This large-capacity Secura fryer uses 1700 watts of power for fast heat-up to 374°F. The integrated timer and auto shutoff prevent overcooking.
The fully enclosed metal housing contains spatter and has a viewing window in the lid. The removable heating element and dishwasher safe parts make cleanup simple.
Other highlights include the dual baskets, cool touch handle and a magnetic power cord for safety. Backed by a 2-year warranty, this XL fryer delivers big value.
With its high oil capacity and 1700 watt heating element, the Secura XL Fryer excels at high volume deep frying. The 4.2 liter oil tank requires less refilling.
Key Features:
4.2 liter / 4.4 qt. oil capacity
1700 watt heating element
Integrated 60 minute timer
Auto shutoff for safety
Metal housing contains spatter
Viewing window, magnetic power cord
Dual baskets for large batches
2-year warranty
Best Compact: Dash DFAF455GBAQ01 Fryer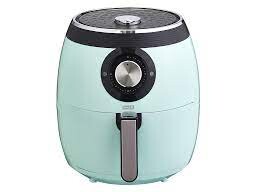 The Dash DFAF455GBAQ01 is the best deep fryer for small spaces and light use. It has a compact 2-liter oil capacity in a sleek modern design.
This 1000 watt fryer heats up quickly and maintains even heat distribution. You can adjust temperature up to 374°F with the manual control knob.
Key safety features include cool touch housing, auto shutoff, and non-slip feet. The frying basket lifts out for easy transfer of cooked foods.
While compact, the Dash fryer can still handle up to 1.2 lbs of food per batch. Clean up is easy thanks to the fully immersible frying pot and basket.
For apartment dwellers, small families, or occasional deep frying, the Dash Compact Fryer gets top marks. It delivers good performance without taking up much counter space.
Key Features:
2-liter / 2.1 qt. oil capacity
1000 watt heating element
Adjustable temperature up to 374°F
Cool touch housing
Auto shutoff protection
Frying basket for easy food transfer
Fully immersible for easy cleaning
Best Splurge: Breville BGR820XL Smart Fryer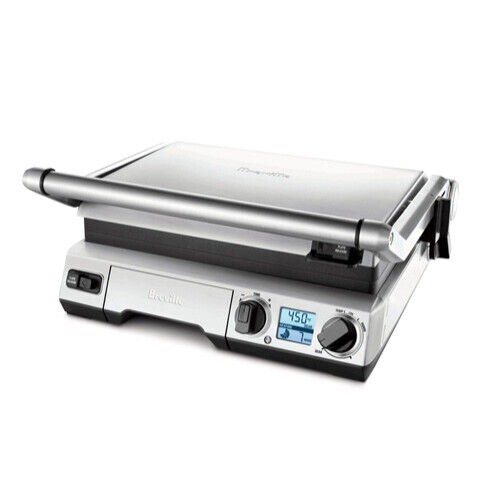 If you're looking for a premium deep fryer loaded with features, the Breville Smart Fryer is a fantastic splurge. It has lots of advanced settings and comes at a premium price.
This 1800 watt fryer has an intuitive LCD control panel. You can set precise temperatures and cooking times for up to 5 customizable programs.
The unique dual basket system allows you to cook two different foods at custom temperatures. An auto lift raises the baskets for easy flipping or grabbing food.
Breville's smart algorithm helps prevent oil deterioration by advising when to filter and change oil. The cool zone prevents burning and the lid contains odors and splatter.
While expensive, the Breville BGR820XL Smart Fryer will deliver commercial-grade results. If you deep fry frequently, the features and performance justify the price.
Key Features:
Advanced LCD control panel
5 customizable programs
Unique dual basket system
Auto lift for easy flipping
Cool zone prevents burning
Adviser for oil filtering/changing
Stainless steel bowl
Deep Fryer Buying Guide
Now that we've reviewed the top-rated deep fryer models for 2023, here is some additional guidance for choosing the right fryer:
If you plan to fry large batches, look for a minimum 4-liter oil capacity. Large families need extra capacity.
Match the wattage to your usage. More watts means faster heat up times. High volume frying requires at least 1500 watts.
Make sure the fryer can heat up to recommended temperatures between 350°-375°F. Overheating oil can be dangerous.
Digital controls and timers allow the most precision when setting temps and cook times.
Look for indicator lights or viewing windows to monitor oil temperature.
Protection features like breakaway cords and auto shutoff prevent accidents.
Easy to clean fryers have dishwasher safe parts. Stainless steel resists stains.
Filtration systems filter and clean oil for extended reuse. They're especially useful for frequent frying.
Buy an extended warranty if your fryer doesn't come with one. Components can wear out over time.
There you have it – the top deep fryers for 2023 and what to look for when buying one. Enjoy crispy, golden, homemade french fries and fried chicken with less mess and effort. Follow the guidance above to find the best deep fryer for your needs and budget. Happy deep frying!