Exciting rumors suggest Samsung is developing a new cheaper and smaller alternative to its flagship Galaxy Z Fold 6 foldable phone lineup. According to leaked pricing details, this lower-cost model could launch for around $1,160.
For consumers intrigued by foldable displays but intimidated by the Z Fold's premium pricing nearing $2,000, a more affordable option may fulfill the promise of this futuristic form factor.
In this guide, we'll break down everything we know so far about Samsung's rumored budget-friendly foldable, including:
The leaked $1,160 estimated price point and what it reveals
Likely compromises and tradeoffs to reach the lower cost
How features and specs may compare versus top-end Z Fold models
Samsung's potential strategy and positioning for the device
Ideal target consumer segments for the budget model
The growing demand for foldables beyond early adopters
Rumored design details and display size
How durability may be impacted by cost cuts
When the affordable foldable could potentially launch
Samsung's sales outlook and forecast for the new product category
How pricing may evolve and change over time
The outlook for foldables to one day hit truly mainstream prices
If Samsung can deliver an experience even proximate to its leading foldables at this kind of accessible pricing, it may finally help democratize access to this once-niche form factor.
Leaked $1,160 Price Suggests Major Value Play
The first leak indicated the new budget Samsung foldable could launch for around KRW 1.5 million in South Korea. Converting this to USD results in an intriguing potential price point of approximately $1,160.
This represents a massive discount of at least 40% compared to the Galaxy Z Fold 4's starting price of $1,800. For cost-conscious consumers on the fence about trying foldable technology, this lower price range enhances appeal and diminishes risk.
Of course, reaching such discount pricing seemingly necessitates some tradeoffs versus the premium Z Fold experience. But this price makes foldables far more approachable to the average smartphone shopper.
Likely Compromises to Enable the Lower Price Point
Samsung can't deliver the full high-end Z Fold package at a 40% lower cost base. The affordable model will have to cut corners in certain areas:
Smaller Display
A less expansive inner screen expected in the 6.5 to 6.7 inch range compared to the Z Fold 4's giant 7.6-inch display. However, still much larger than any non-folding phone.
Lower Screen Refresh Rate
A 60 or 90Hz inner display rather than the Z Fold's cutting-edge dynamic 120Hz. Responsiveness may be a small step down.
Fewer Camera Modules
Likely dropping from 3 or 4 rear lenses on the Z Fold 4 to just dual or triple cameras in this model. However, picture quality can still impress.
Plastic Display
A plastic folding screen versus the Z Fold 4's laminated FlexGlass display for reduced durability but potentially improved scratch resistance.
By carefully choosing where to save relative to the top model, Samsung can likely keep the core experience intact at this price.
Expected Hardware Specs and Features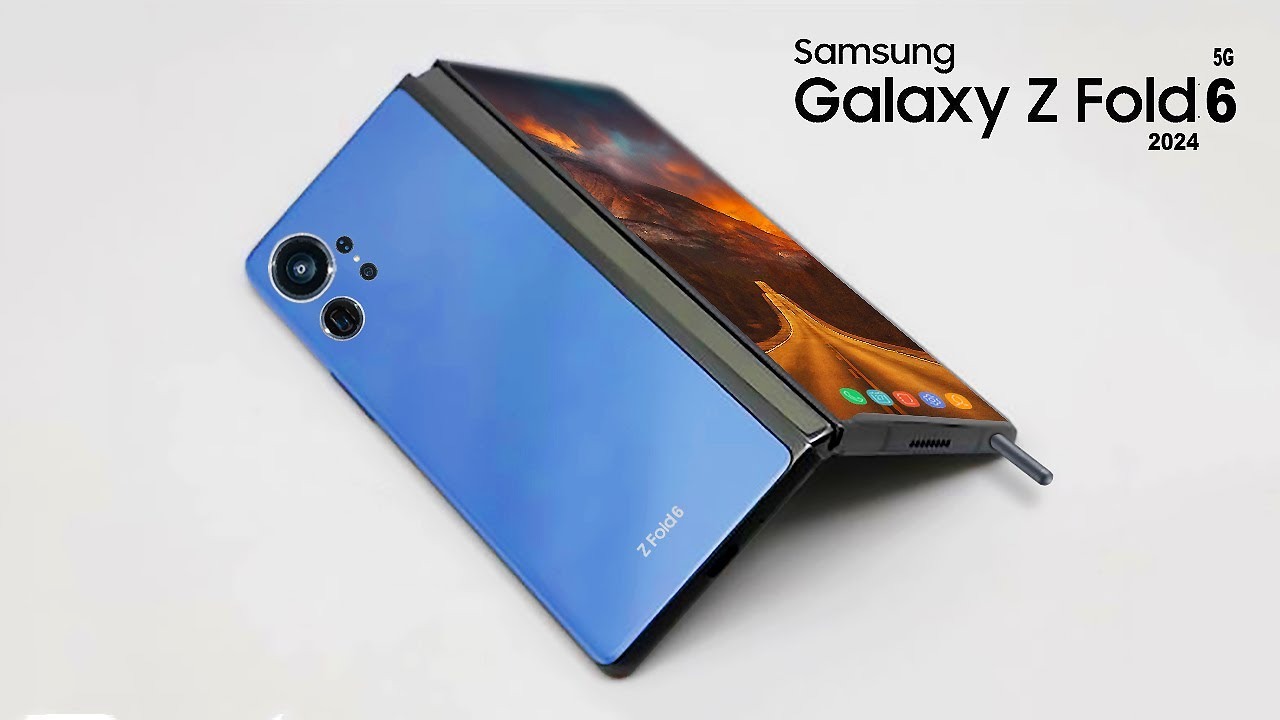 Recent leaks give clues about other specifications expected for the lower-cost alternative foldable:
Mid-range Snapdragon 700-series processor
Minimum 6GB RAM and 128GB storage
3,400 – 4,000mAh battery
25W fast charging support
Side fingerprint reader
Similar form factor as Z Fold 4 when unfolded
Updated hinge and folding mechanism
High refresh rate 120Hz cover display
These hardware specs hit the sweet spot of maximizing performance while achieving more budget-friendly component costs overall.
Deciphering Samsung's Strategy With the More Affordable Model
Samsung's motivations for producing a lower-priced foldable likely include:
Reaching Cost-Conscious Users
Making foldables accessible to demographics turned off by the ultra premium pricing of the S-series and Note models.
Expanding Sales Volumes
Greatly increasing total units sold by appealing to wider range of budgets.
Pioneering New Product Category
Establishing a new budget tier to complement premium rather than just competing with own models.
Growing Foldables Market
Helping substantiate consumer appetite for foldables and spur further ecosystem maturation.
Increasing Manufacturing Scale
Higher production output yielding cost efficiencies that can be passed onto consumers over time.
Obtaining User Feedback
Gathering usage insights across price tiers to refine experience and features.
Samsung is playing the long-game, using this model to make foldables ubiquitous.
Ideal Buyer Personas for the More Affordable Foldable
So who exactly is Samsung's budget foldable perfect for? Here are a few target user personas:
Early Adopters on a Budget
Get access to bleeding edge form factors without breaking the bank.
Students and Digital Natives
Enjoy the fun and versatility of folding screens with lower financial risk.
Pragmatic Innovators
Experience conceptual innovation at accessible pricing.
Cross-Platform Users
Add a folding Android second device to complement an iPhone or iPad.
Gadget Lovers
Satisfy obsession with novel form factors without overspending.
The goal is to make foldables practical purchases rather than just aspirational due to cost.
Capitalizing on Growing Consumer Foldable Demand
Samsung is smartly looking to capitalize on recent data showing rising demand for foldables:
Foldable shipments increased over 120% year-over-year in 2022 per research firm IDC.
Surveys indicate over 50% of smartphone buyers are interested in purchasing a foldable device.
Over 90% of current foldable device buyers express satisfaction with the experience.
Foldables made up over 16% of Samsung's high-end shipments in Q4 2022, doubling from 8% in 2021.
Google's growing optimization of Android for large-screen folding devices.
These tailwinds suggest the market may be primed for a more mass-market model to unlock even wider adoption.
Rumored Design and Display Size Details
Based on early information, the budget foldable's design could land in between the Z Fold and Flip:
Likely a vertical "tall" orientation like the Z Fold versus a horizontal Flip-style.
Main folding display around 6.5 to 6.7 inches when opened makes it the Goldilocks size – not too big or small.
Smaller 1.9 to 2 inch cover display provides just essential info rather than Samsung's larger Fold fronts.
Similar overall footprint as the Z Fold line when opened for app compatibility.
The purpose seems to be shrinking things just enough from the Z Fold to substantially reduce production costs while keeping user experience modern.
How Folding Durability Could be Impacted
With cheaper materials and manufacturing, durability of the folding display is a concern:
Plastic polymer screen more prone to creasing or dimpling over time versus ultra thin glass.
However, plastic polymer screens arguably more resistant to shattering from drops.
Smaller inner screen paired with plastic may increase robustness – less surface area to crease.
Hinge and folding mechanism likely still high quality – Samsung can't risk major fails.
Reduced water and dust resistance ratings probable to cut costs.
While longevity may be slightly reduced, prescribing proper care and caution during use can help maximize fold lifespan.
Rumored Launch Timeframe for the Budget Foldable
Most rumors point to a potential launch target of mid to late 2024 for Samsung's cheaper foldable smartphone alternative.
Key factors supporting this launch timeline:
Fits typical Galaxy Z series release window of Q3/Q4.
Gives additional time to scale up manufacturing capabilities and supply chain.
Allows extra R&D refinement and testing for lower-cost unique form factor.
Provides opportunity to assess demand trends following Z Fold 5 and Z Flip 5 launches first.
Permits marketing to prime buyers and educate on distinctions within portfolio.
Of course, Samsung could accelerate or delay depending on factors like component pricing, product readiness, and competitive landscape. But 2024 seems a likely target.
Samsung's Potential Sales Outlook and Forecasts
If priced attractively, Samsung's budget-friendly foldable could become its best-selling model by volume:
Recent survey data indicates 40% of users are waiting for foldables under $1,000 to consider a purchase.
Generational improvements to durability and user experience make foldables much more viable for mainstream buyers.
With the Z Flip 4, Samsung proved foldable demand rises quickly at lower price points.
The sub-$1,200 price point mirrors mass market pricing of traditional flagship phones.
However, Samsung still needs to raise awareness that foldables are now practical devices rather than just aspirational gadgets.
If marketed strategically, Samsung's foldable shipments could rise exponentially thanks to the new budget offering.
How Pricing Could Evolve Long Term
For now, the $1,160 price tag represents a significant discount. But Samsung may aim even lower over time:
As manufacturing scales, component costs will decrease, allowing lower retail pricing.
Screen durability tech continues improving, reducing replacements and support costs.
Samsung could offer trade-in promotions that effectively discount next-gen models.
The competitive landscape could pressure downward movement on pricing.
Eventually the goal is to hit ~$800 to match mainstream flagship phone pricing.
While not overnight, Samsung likely envisions these devices ultimately rivaling traditional slabs in cost to production.
Can Foldables Become Truly Mass Market Devices?
The big question is whether foldables can one day cross over from early adopter tech into a smartphone norm.
The potential is certainly there if costs keep decreasing:
Unique form factor gives a differentiated yet useful experience.
Ecosystem support is strengthening with Google and app optimization.
Tablet-sized screens in pocketable form factors have universal appeal.
Durable designs and simplified UX check important boxes.
Cool factor attracts enthusiastic early adopters to evangelize.
The keys will be continuing the trajectory on capability and pricing – but Samsung's Galaxy innovation machine shows no signs of slowing momentum.
Conclusion
Samsung's rumored plan to launch a smaller and more affordable foldable smartphone alternative to its premium Z Fold models promises to shake up the burgeoning category. While flagship foldable pricing has dropped steadily, a sub-$1,200 model could be the true tipping point that brings novel form factors into the mainstream.
If Samsung manages to largely retain the excellent user experience of its leading foldables at this disruptive pricing, we may finally witness the long-envisioned era of flexible screens. Of course, how willing consumers are to compromise on certain specs to gain access remains crucial. But by expanding options across budget tiers, Samsung is smartly paving the road for folding devices inside every pocket.