Nokia Corporation, headquartered in Espoo, Finland, is a renowned Finnish multinational company specializing in telecommunications, information technology, and consumer electronics. Established in 1865, Nokia has evolved into one of the world's oldest and largest telecommunications corporations, offering a diverse range of products that include mobile phones, network infrastructure, and various technology solutions. With a rich history of innovation and a commitment to connecting people, Nokia remains a prominent player in the telecommunications and technology industries.
Company Profile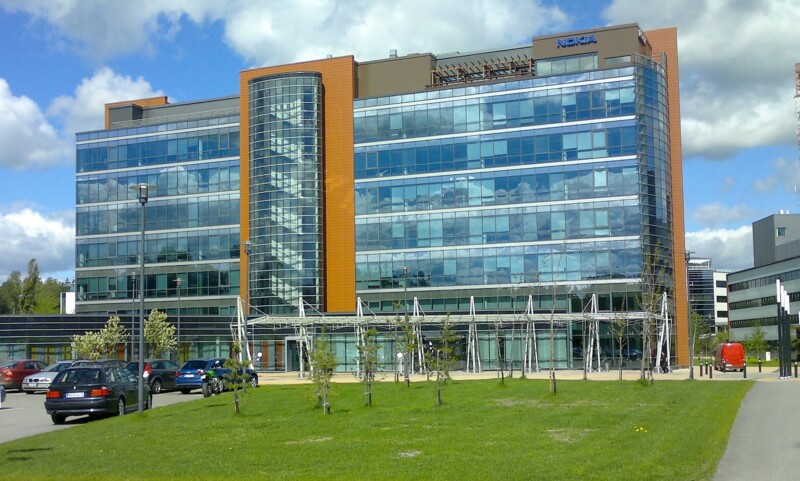 Overview
Nokia Corporation, led by CEO Pekka Lundmark, has established itself as a global leader in the telecommunications sector. Its impressive portfolio of products and solutions caters to both individual consumers and businesses worldwide. Nokia's commitment to quality, durability, and cutting-edge technology has contributed to its success over the years.
History and Evolution
Founded as a pulp and paper mill in 1865, Nokia embarked on its telecommunications journey with the release of its first mobile phone in 1982. The company quickly gained recognition for manufacturing mobile phones renowned for their durability and exceptional battery life. Nokia's products became immensely popular, capturing the attention of both consumers and businesses.
Transition and Focus
In the late 2000s, Nokia faced fierce competition from rivals like Apple and Samsung, resulting in a decline in market share. In 2014, the company made a strategic decision to sell its mobile phone business to Microsoft. Following the transition, Nokia redirected its focus towards network infrastructure and expanded its product offerings.
Diverse Product Portfolio
Nokia's product range encompasses various segments, each catering to specific needs and requirements. Here are some of Nokia's most notable products:
1. Mobile Phones
Nokia's mobile phones have long been recognized for their reliability and user-friendly features. The Nokia 3310, Nokia 5110, and Nokia N95 are iconic devices that have left a lasting impression on the industry and consumers alike.
2. Network Infrastructure
As a major supplier of network infrastructure, Nokia plays a vital role in enabling seamless communication and connectivity across the globe. Its advanced network solutions facilitate the transmission of voice, data, and video traffic for mobile operators worldwide.
3. Tablets
Nokia's tablets combine durability and extended battery life with cutting-edge features. The Nokia T20, one of their popular offerings, delivers an immersive and productive user experience.
4. Wearables
Nokia's wearable devices are designed to enhance connectivity and promote a healthier lifestyle. The Nokia Steel HR, a sought-after wearable, seamlessly integrates fitness tracking and smartwatch functionalities.
5. Digital Health Devices
With a focus on empowering individuals to manage their health effectively, Nokia offers a range of digital health devices. The Nokia Body+ is a popular choice, providing comprehensive health tracking capabilities.
Commitment to Innovation
Nokia prides itself on its commitment to innovation and the pursuit of pushing boundaries. With a passionate dedication to creating products that facilitate seamless communication and connection, Nokia plays a significant role in shaping the future of telecommunications and technology industries.
Additional Facts
To provide a comprehensive understanding of Nokia Corporation, here are some additional facts:
Motto: "Connecting people."
Fortune 500: Nokia is listed as a Fortune 500 company.
Global Workforce: Nokia employs over 90,000 people worldwide, fostering diversity and collaboration.
Headquarters: The company's headquarters are located in Espoo, Finland.
Website: For more information about Nokia and its products, please visit their official website.
—> Recommended
Nokia Corporation's enduring legacy, marked by its rich history and commitment to innovation, solidifies its position as a leading telecommunications and technology company. With a diverse portfolio of products spanning mobile phones, network infrastructure, and other cutting-edge technology solutions, Nokia continues to shape the future of connectivity and communication. By embracing the values of quality, reliability, and user-centric design, Nokia remains dedicated to making the world a better and more connected place.