In recent times where safety and security are paramount concerns, Motorola Solutions Inc. stands tall as a pioneering multinational technology company. With its headquarters based in Schaumburg, Illinois, United States, Motorola Solutions has been at the forefront of designing, manufacturing, and marketing cutting-edge products and services since its establishment in 1928 as Galvin Manufacturing Corporation. Renamed as Motorola in 1947, the company has continued to evolve, shaping the landscape of public safety, enterprise security, and commercial markets.
Meeting the Demands: Product Portfolio and Solutions
Two-Way Radios: Revolutionizing Communication
Motorola Solutions has emerged as a global leader in the two-way radio market, catering to the diverse needs of law enforcement agencies, fire departments, and other public safety organizations worldwide. Renowned for their reliability and advanced functionalities, Motorola Solutions' two-way radios have become indispensable tools for seamless communication in critical situations.
Video Security Solutions: Ensuring Safety Beyond Boundaries
With a focus on safeguarding businesses and organizations of all sizes, Motorola Solutions provides comprehensive video security solutions. By leveraging a range of cameras, recorders, and software, the company enables effective monitoring and protection of valuable assets and individuals. Their innovative solutions have transformed the security landscape, empowering users with advanced surveillance capabilities.
Broadband Networks: Enabling Efficient Data Transmission
Motorola Solutions plays a crucial role in providing broadband networks that facilitate the seamless transmission of voice, data, and video traffic. These networks cater to businesses and organizations, empowering them with reliable connectivity for enhanced productivity and operational efficiency. By staying at the forefront of technological advancements, Motorola Solutions ensures that organizations can leverage the power of efficient data transmission.
The Pursuit of Innovation: Research and Development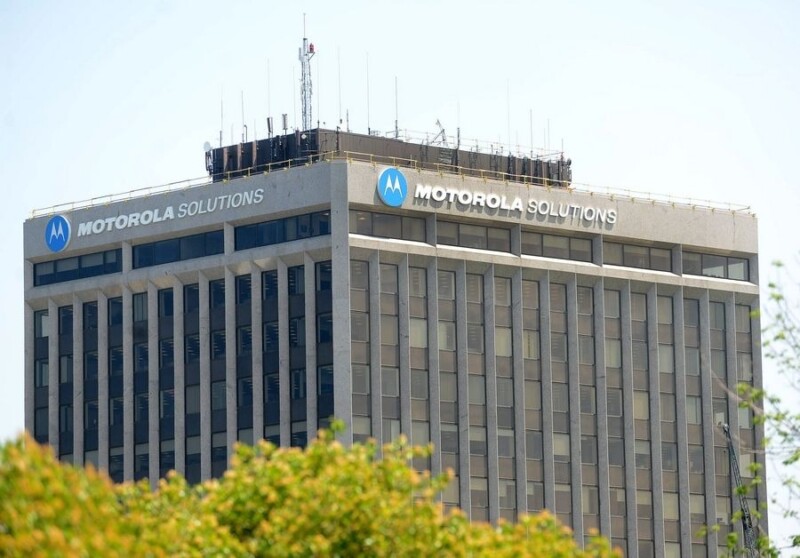 Motorola Solutions has consistently pushed the boundaries of what is possible through its unwavering commitment to innovation. Recognizing the ever-evolving landscape of safety and security, the company invests significantly in research and development. By embracing emerging technologies, Motorola Solutions stays ahead of the curve, delivering groundbreaking solutions to its customers.
Embracing a Safer Future: Commitment to Excellence
At its core, Motorola Solutions is driven by a passion for creating products that help people stay safe and secure. The company's motto, "Safer communications. Better results.," encapsulates its unwavering commitment to empowering individuals and organizations with effective communication tools. By continually striving for excellence, Motorola Solutions has earned its place as a Fortune 500 company, employing over 18,000 talented individuals worldwide.
—> Recommended
Motorola Solutions stands tall as a beacon of innovation, shaping the future of public safety, enterprise security, and commercial markets. With a diverse range of products and services, the company addresses the evolving needs of its customers. Through constant research and development, Motorola Solutions ensures that it remains at the forefront of technological advancements. By embracing the power of communication and connectivity, the company empowers individuals and organizations to create a safer and more secure world.