Bose Soundlink Mini II Special Edition Bluetooth Speaker

Built-in microphone for speakerphone Sleek, durable and lightweight design with a low profile.


Bose SoundLink Revolve+ (Series II) Portable Bluetooth Speaker

Engineered to deliver true 360 sound for consistent, uniform coverage from a bluetooth speaker. 
In the realm of audio technology, Bose Corporation reigns as a true pioneer. Founded in 1964 by Amar Bose, this American technology company has become synonymous with excellence in the design, development, manufacturing, and marketing of cutting-edge audio equipment. With its headquarters located in Framingham, Massachusetts, Bose has consistently delivered products of exceptional quality and superior sound that have captivated audio enthusiasts worldwide.
Evolution of Bose: Setting New Standards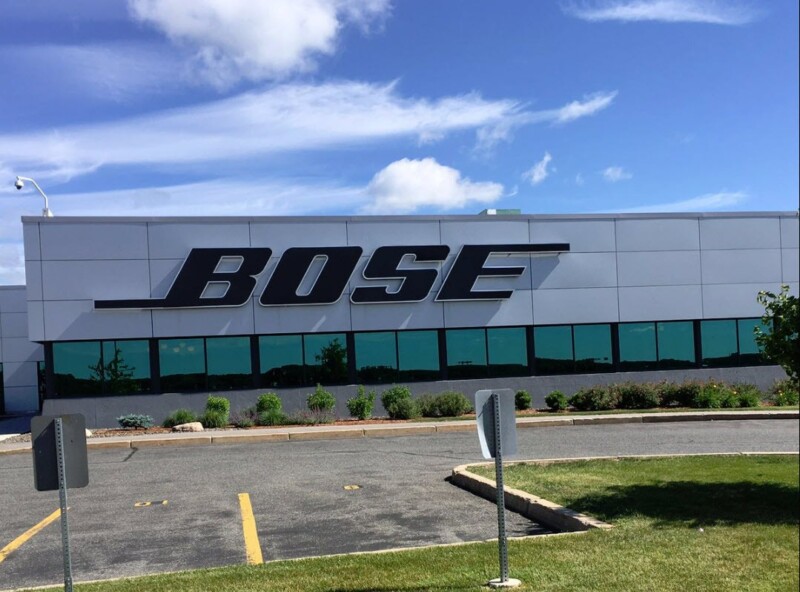 The Bose 901 Direct/Reflecting Speaker System
One of the pivotal moments in Bose's history was the release of their revolutionary Bose 901 Direct/Reflecting speaker system in 1968. This groundbreaking design harnessed the power of direct and reflected sound, creating an immersive audio experience that left listeners astounded. The Bose 901 system was an instant success, capturing the attention of audiophiles everywhere and cementing Bose's reputation for innovation.
Expanding Product Portfolio
Over the years, Bose has continuously expanded its product portfolio, embracing new technologies and evolving to meet the dynamic demands of consumers. Today, Bose offers an extensive range of audio products, catering to both home and mobile use.
Unrivaled Product Lineup
Bose Speakers: Unleashing Remarkable Sound
Bose speakers are renowned for their exceptional quality and unparalleled sound reproduction. Among their standout offerings are the Bose 901 Direct/Reflecting speaker system, a true icon in the industry, the Bose SoundTouch 300 soundbar, delivering immersive audio for home entertainment, and the portable and versatile Bose SoundLink Revolve speaker.
Bose Headphones: Embrace Sonic Serenity
Bose headphones are synonymous with innovation, comfort, and noise-cancelling technology. The QuietComfort 35 II headphones, hailed for their superior noise cancellation capabilities, the compact and powerful QuietComfort Earbuds, and the Sport Earbuds designed for active lifestyles are just a few examples of Bose's commitment to delivering an exceptional auditory experience.
Bose Home Theater Systems: Elevating Entertainment
Bose's home theater systems transport you into a world of cinematic bliss. The Lifestyle 650 home theater system, with its immersive sound quality and intuitive interface, the Soundbar 700, and the sleek and powerful SoundTouch 500 soundbar offer unparalleled audio performance, enhancing your home entertainment experience to new heights.
Bose Car Audio Systems: Enriching Journeys
Bose's car audio systems transform your driving experience into a symphony on wheels. With their superior sound quality and user-friendly interfaces, Bose car audio systems, such as the SoundLink Revolve+ in-car speaker, the SoundLink Revolve+ speakerphone, and the portable SoundLink Revolve+ speaker, bring the concert hall to your vehicle.
A Culture of Excellence
Bose owes its success to a combination of factors, including its unwavering commitment to innovation, dedication to producing high-quality products, and exceptional marketing campaigns. However, it is the company's corporate culture that truly sets it apart. Based on the principles of innovation, collaboration, and excellence, Bose fosters an environment that nurtures creativity and pushes the boundaries of what is possible in the realm of audio technology.
Looking Ahead: The Future of Bose
With its steadfast dedication to innovation and a diverse range of products tailored to meet the evolving needs of customers worldwide, Bose is poised for continued growth and success. The company's commitment to staying ahead of the curve ensures that they will remain at the forefront of audio technology, consistently developing new and groundbreaking products that redefine the audio experience for generations to come.
—> Recommended
Bose Corporation stands as a beacon of excellence in the audio technology industry. From their trailblazing beginnings with the Bose 901 Direct/Reflecting speaker system to their current expansive product lineup, Bose has consistently pushed the boundaries of audio innovation. With an unwavering commitment to quality, a culture that fosters collaboration and innovation, and an unmatched understanding of consumer needs, Bose continues to revolutionize the way we experience sound. As we look to the future, we can expect Bose to lead the way, delivering groundbreaking audio solutions that captivate and inspire us.

Bose QuietComfort Earbuds II

Wireless, bluetooth, noise cancelling earbuds .

Bose Sport Earbuds

Wireless Bluetooth earbuds engineered by Bose for your best workout yet.