Let's face it – the world of travel has been transformed drastically by technology. Remember those days when we would fumble with paper maps, try to figure out foreign languages from phrasebooks, and miss out on some cool places just because we didn't know about them? Well, those days are history. With your trusty iPhone in your pocket, armed with the best iPhone apps for travelers, exploring the world is more effortless than ever before.
So, are you ready to discover the world at your fingertips? Let's dive in!
Five Star-Studded Apps: The Best iPhone Apps for Travelers
With a myriad of travel apps available in the Apple Store, selecting the top five can be a challenging task. But we're up for the challenge! Here are the top five, crème de la crème, iPhone apps every traveler should have.
1. Google Maps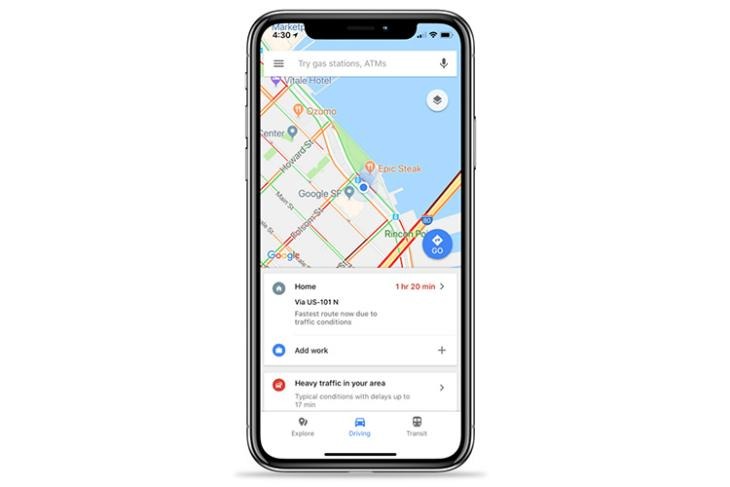 There's a reason why Google Maps is a global favorite. With its detailed and accurate mapping data, it's no surprise this app tops our list of the best iPhone apps for travelers. Whether you're looking for directions to a local café or a remote hiking trail, Google Maps will lead the way.
2. Skyscanner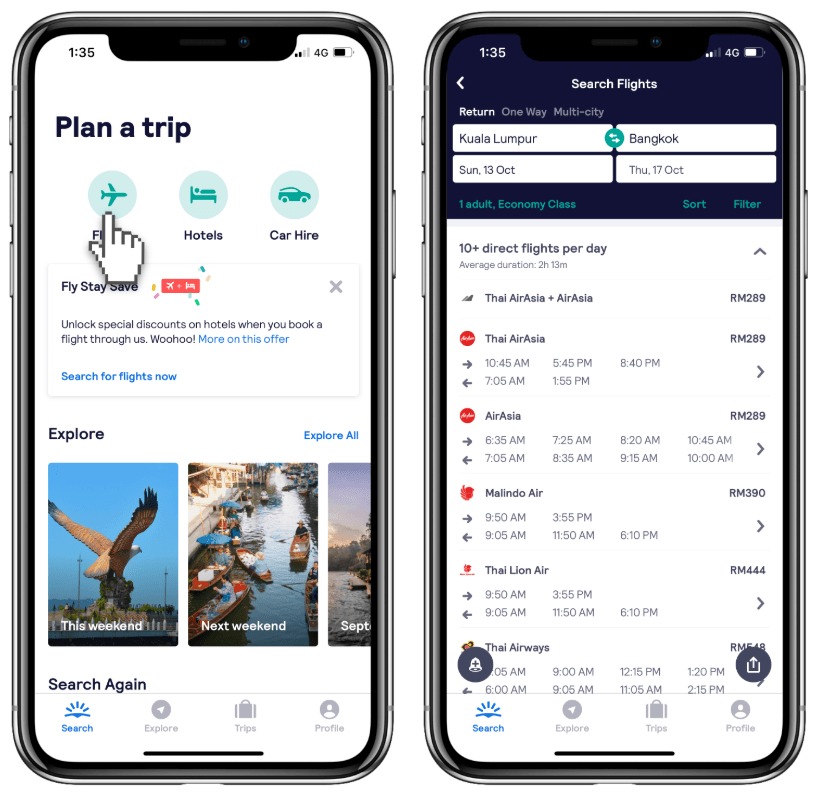 Skyscanner shines when it comes to scouting out the best flight deals. With its robust search engine, you can compare prices across different airlines and pick the option that best suits your schedule and budget. But the fun doesn't stop at flights – the app also lets you book hotels and rent cars.
3. Airbnb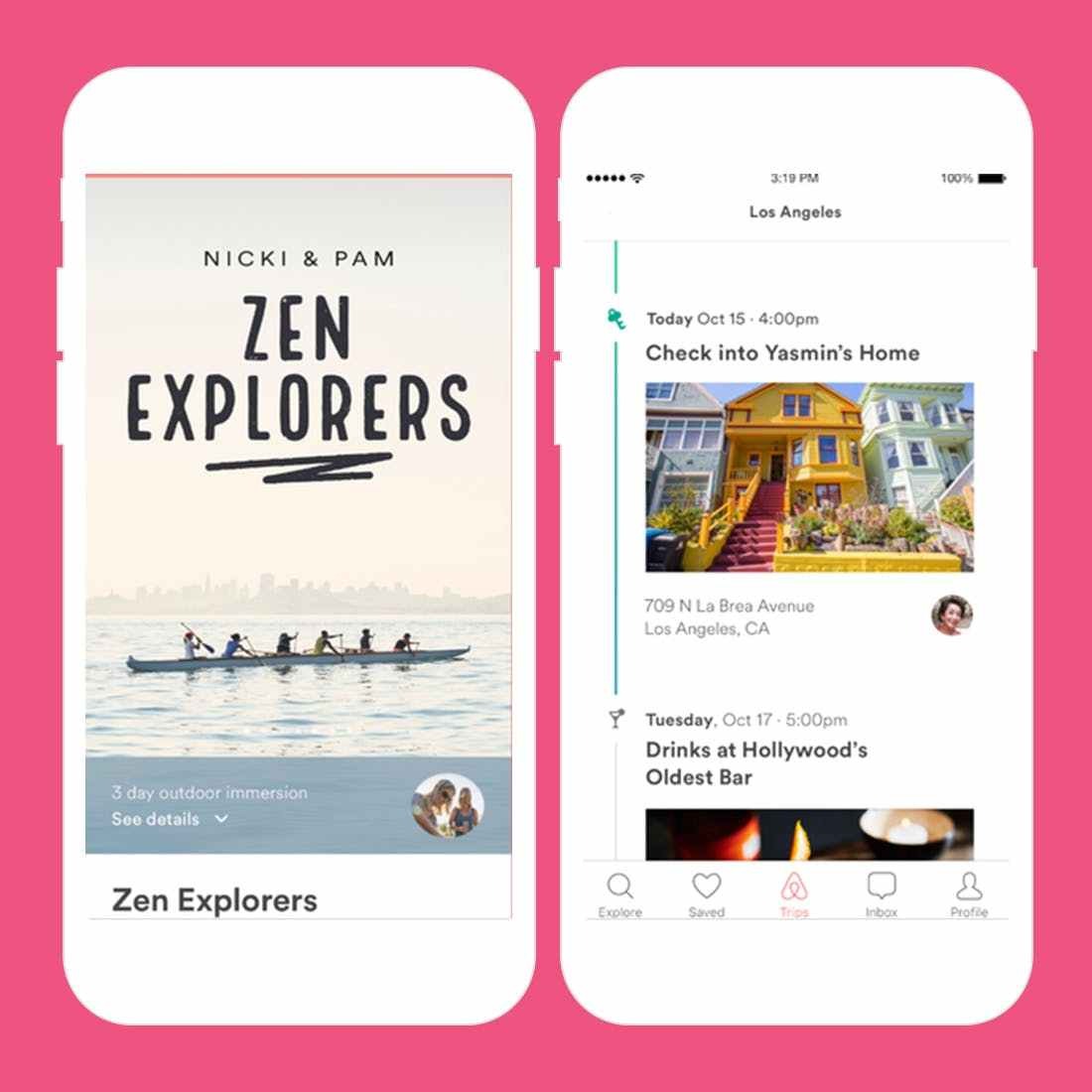 If you're tired of staying in cookie-cutter hotel rooms and crave a more local experience, Airbnb is the app for you. It offers a wide range of accommodations worldwide – from cozy homes to unique experiences like staying in a castle or a treehouse.
4. TripAdvisor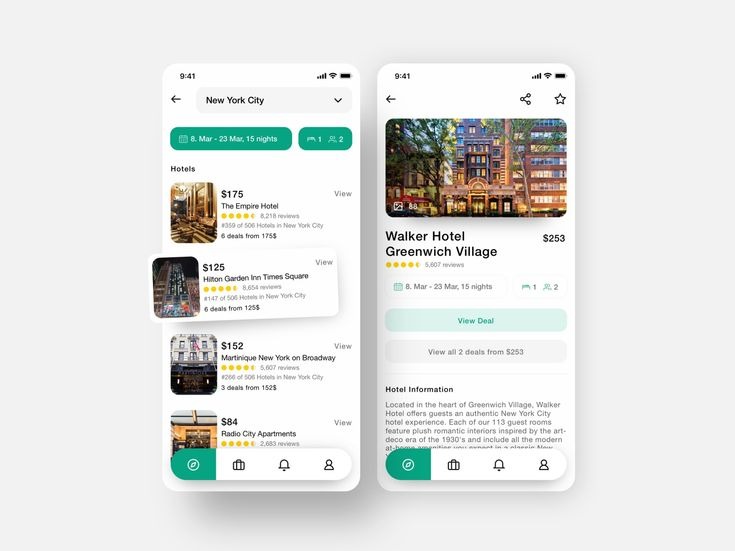 With millions of traveler reviews and photos, TripAdvisor is the go-to app for finding the best hotels, restaurants, and attractions wherever you're heading. What's unique about TripAdvisor is that it also lets you book tables at restaurants and tickets to attractions directly from the app.
5. Uber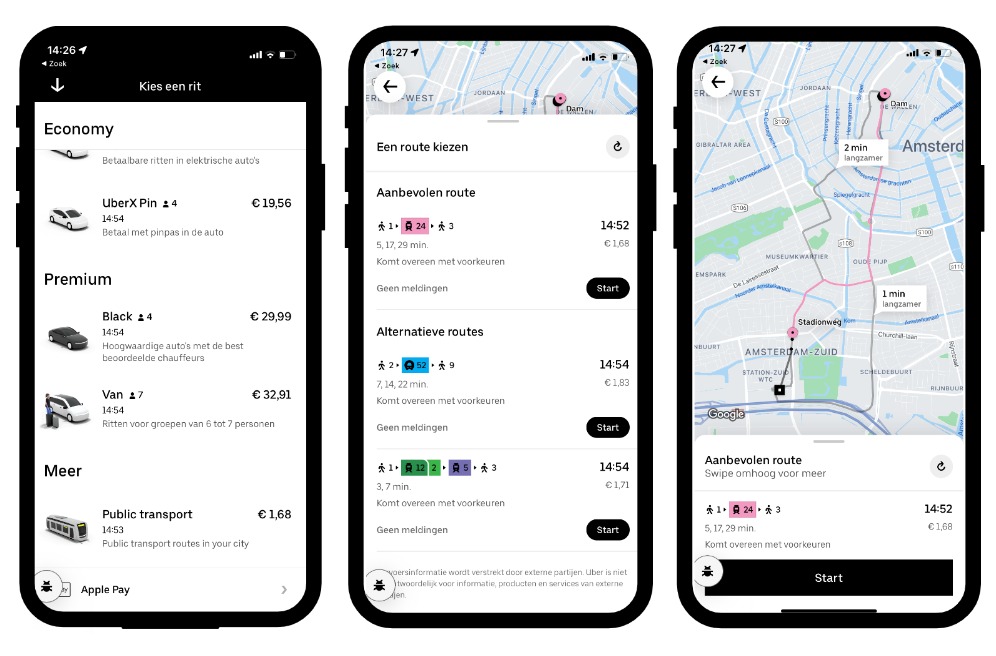 When you're in a foreign city, figuring out public transportation can be a headache. That's where Uber comes in. With this app, you can conveniently book rides and reach your destination without any fuss.
Each of these iPhone apps brings something unique to the table, making them the best iPhone apps for travelers. With these in your travel toolkit, you're ready to embark on your next adventure!
Streamlining Your Journey: 5 Best iPhone Apps for Travel Planning and Organization
Planning and organizing a trip can be daunting, especially when juggling multiple bookings, itineraries, and schedules. Fear not, for here we have five of the best iPhone apps for travel planning and organization. They're the unsung heroes of every successful trip!
1. TripIt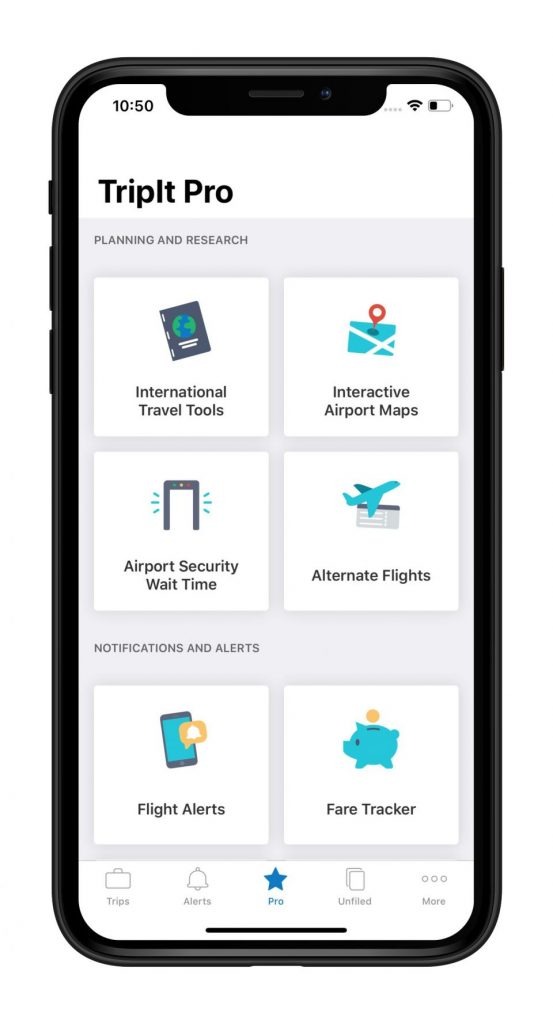 An essential app for keeping all your travel plans in one place. TripIt extracts travel information from your confirmation emails and organizes them into a detailed itinerary. You can also access your plans offline, which is a bonus when you're on the move.
2. Hopper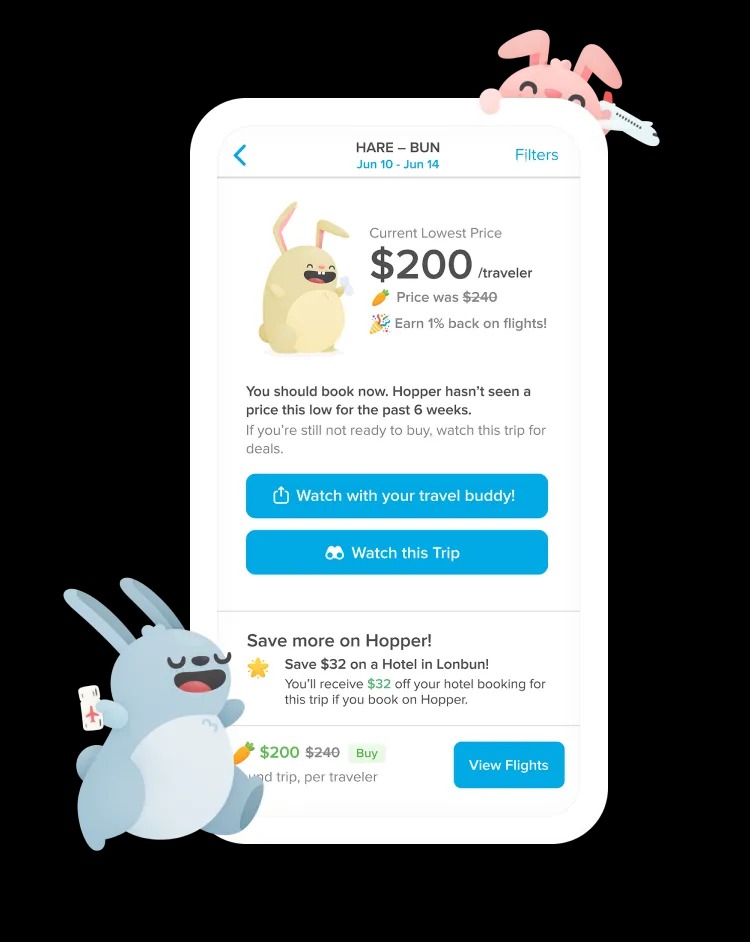 A great app for budget-conscious travelers, Hopper predicts prices for flights and hotels up to a year in advance. The app alerts you when prices drop and when to book, ensuring you always get the best deals.
3. PackPoint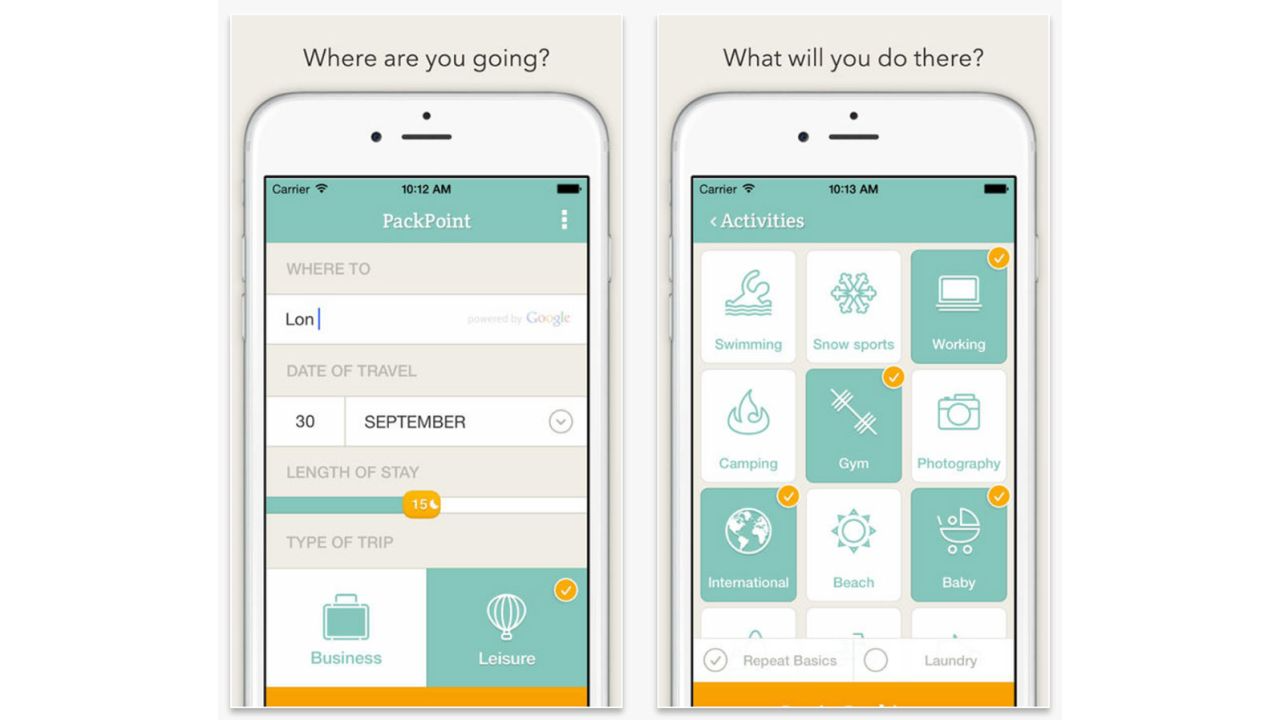 Ever reached your destination and realized you forgot to pack your swimsuit or hiking boots? PackPoint to the rescue! Just input your travel details and activities, and the app generates a custom packing list for your trip.
4. Kayak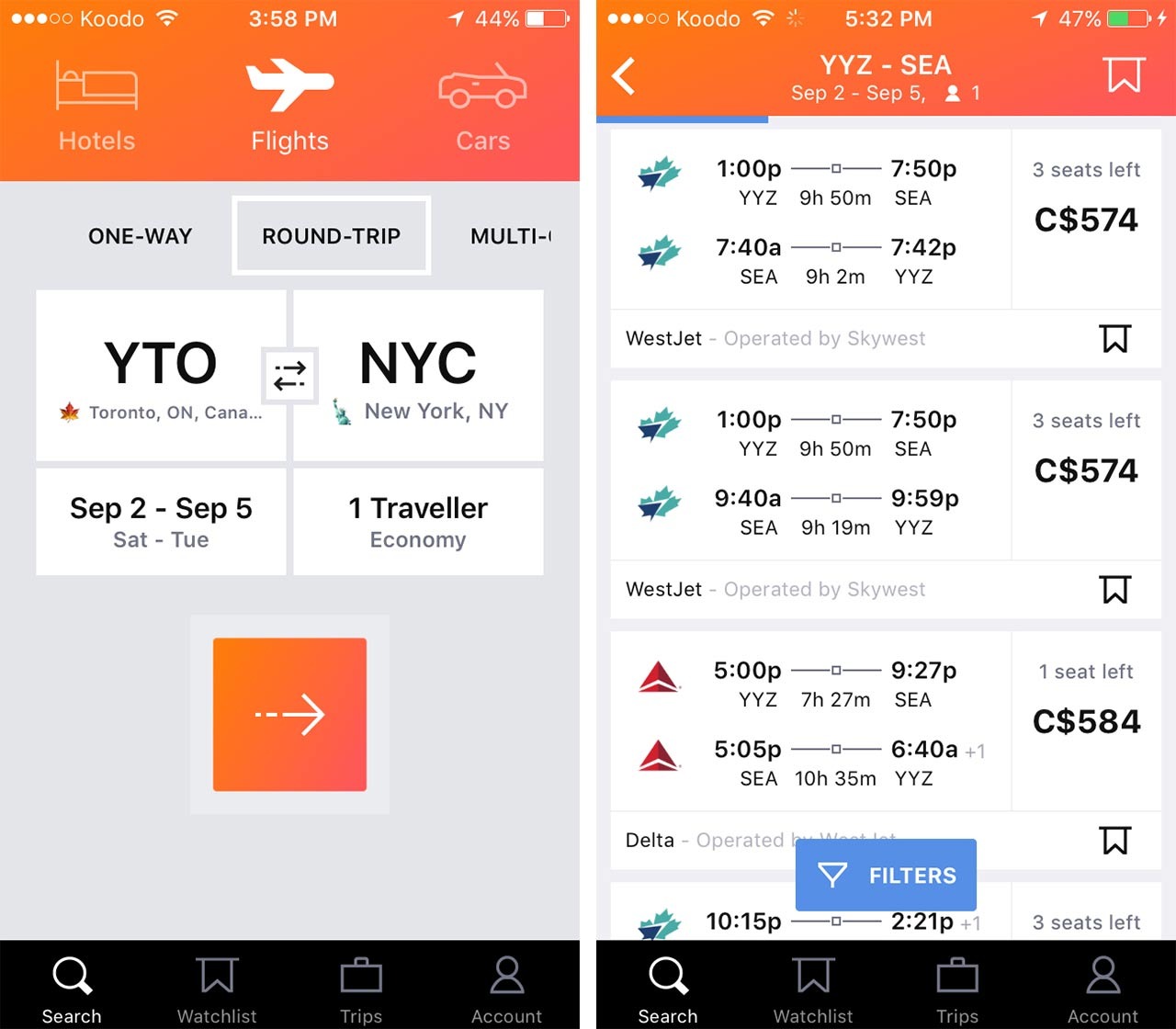 Kayak is a comprehensive travel planning app. You can search and book flights, hotels, and rental cars. The app also offers price alerts and a flight tracker. Plus, its Trips feature organizes your travel plans in one place.
5. Roadtrippers
If you're planning a road trip, Roadtrippers is a must-have. The app allows you to plot your route and find interesting places, attractions, hotels, and restaurants along the way. You can also share your itinerary with others.
Armed with these top-notch iPhone apps for travel planning and organization, you can plan your trip like a pro and enjoy a smooth and organized travel experience. Safe travels!
Unearthing Hidden Gems: 5 Best iPhone Apps for Local Exploration
When visiting a new place, experiencing it like a local can truly enrich your travel journey. Let's dive into the top five iPhone apps that will help you discover local hangouts, food, culture, and off-the-beaten-path treasures.
1. Yelp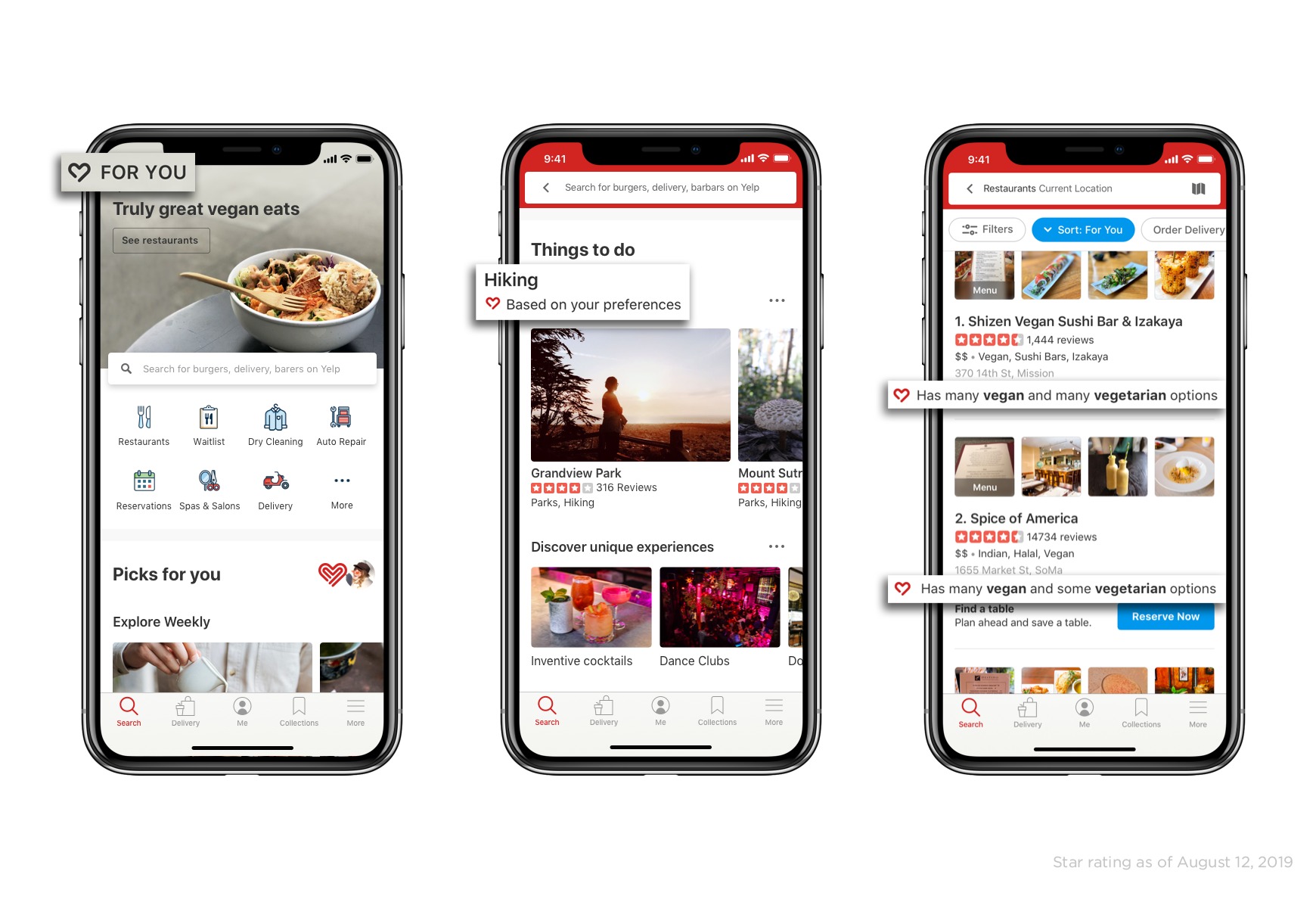 Whether you're looking for the top-rated coffee shop in town or a trusted mechanic while on a road trip, Yelp has got you covered. It's packed with millions of reviews, ratings, and photos from a robust community of locals and travelers alike.
2. Foursquare City Guide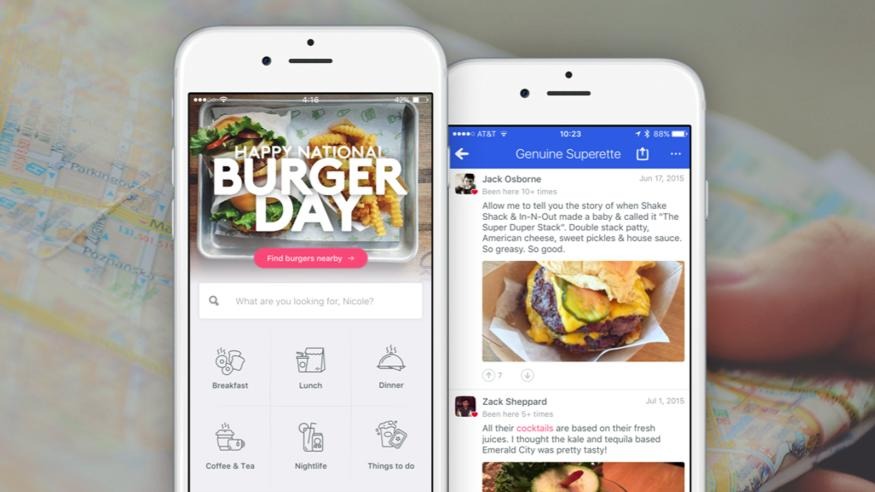 Foursquare City Guide is an excellent resource to find local favorites. The app suggests places to go based on your preferences and feedback from the Foursquare community. You can find everything from the best brunch spots to unique specialty shops.
3. Google Lens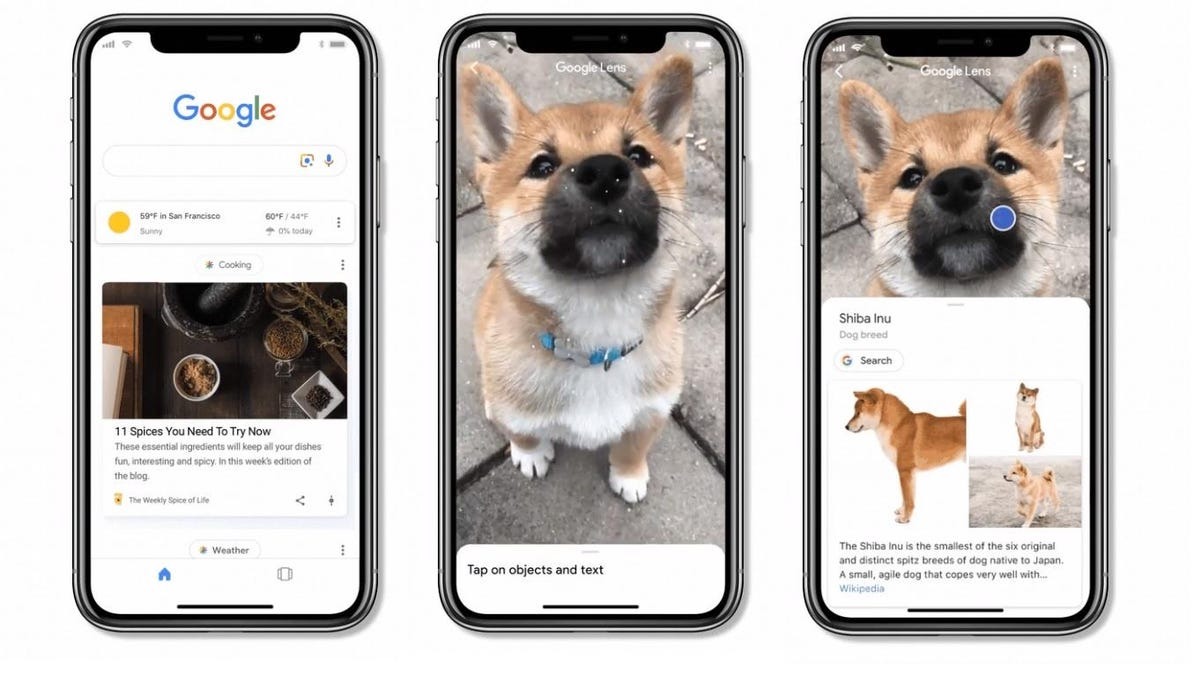 Ever spotted a fascinating landmark or a quirky plant and wished you knew more about it? Google Lens allows you to identify buildings, plants, animals, and more, just by taking a picture. It's a great way to discover and learn about the world around you.
4. AroundMe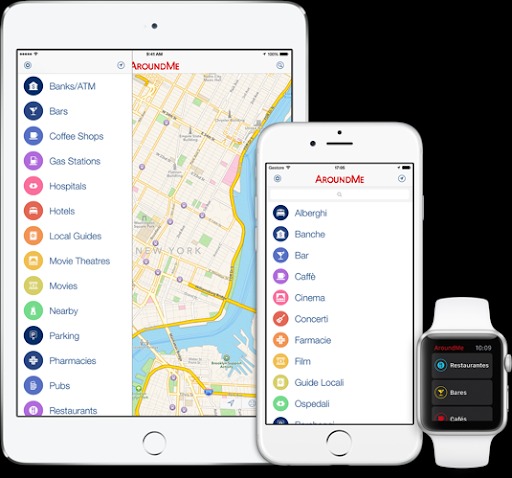 Need to find a nearby gas station, bank, or movie theater? AroundMe identifies your location and provides you with a comprehensive list of nearby businesses and services. It's especially handy when you're in an unfamiliar city.
5. Detour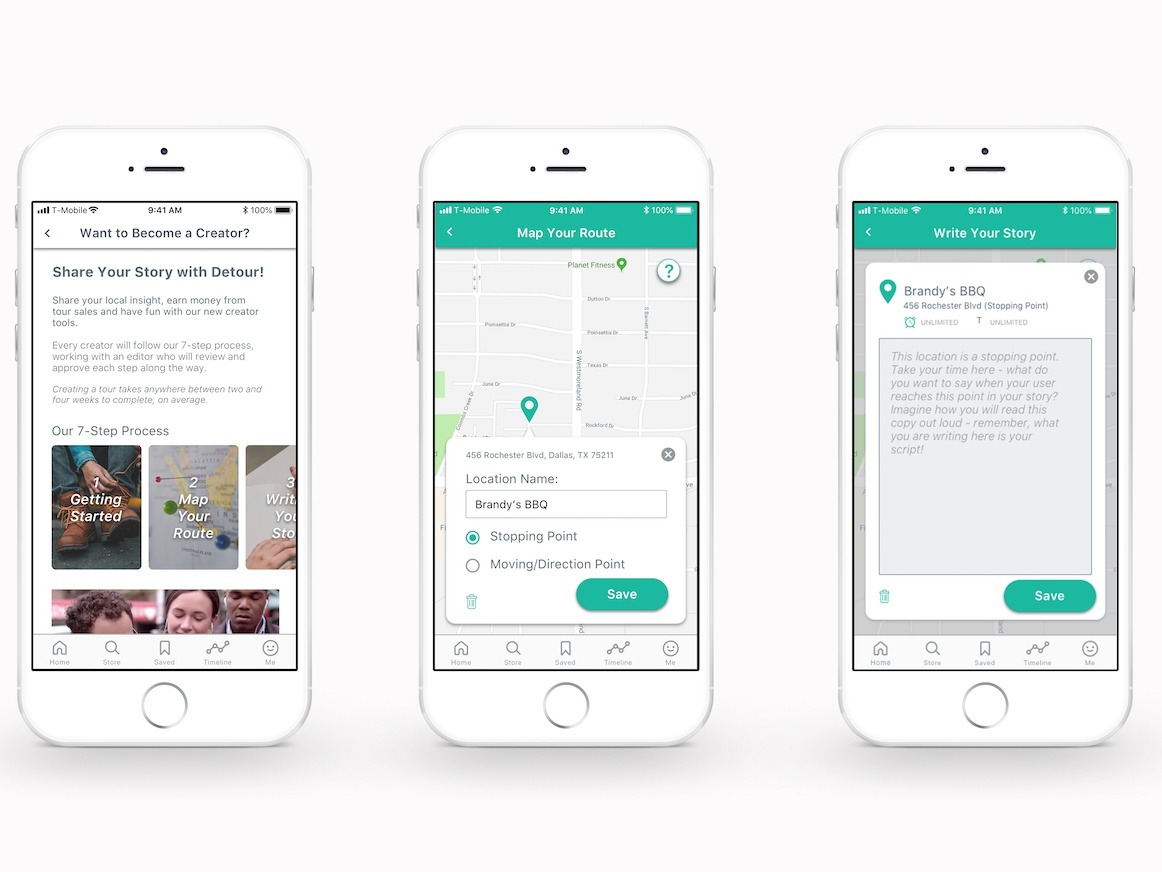 Detour offers GPS-guided audio walks in select cities worldwide. These are not your typical touristy tours. They are immersive, location-based stories told by locals, adding a unique perspective to your exploration.
By leveraging these iPhone apps for local exploration, you'll be discovering the hidden charms and local favorites of any destination in no time. Here's to exploring like a local!
Mastering Money Matters: 5 Best iPhone Apps for Currency Conversion
Traveling across borders often involves dealing with different currencies. It can be a task to keep up with fluctuating exchange rates and conversion calculations. Fortunately, these five iPhone apps have got you covered for all your currency conversion needs.
1. XE Currency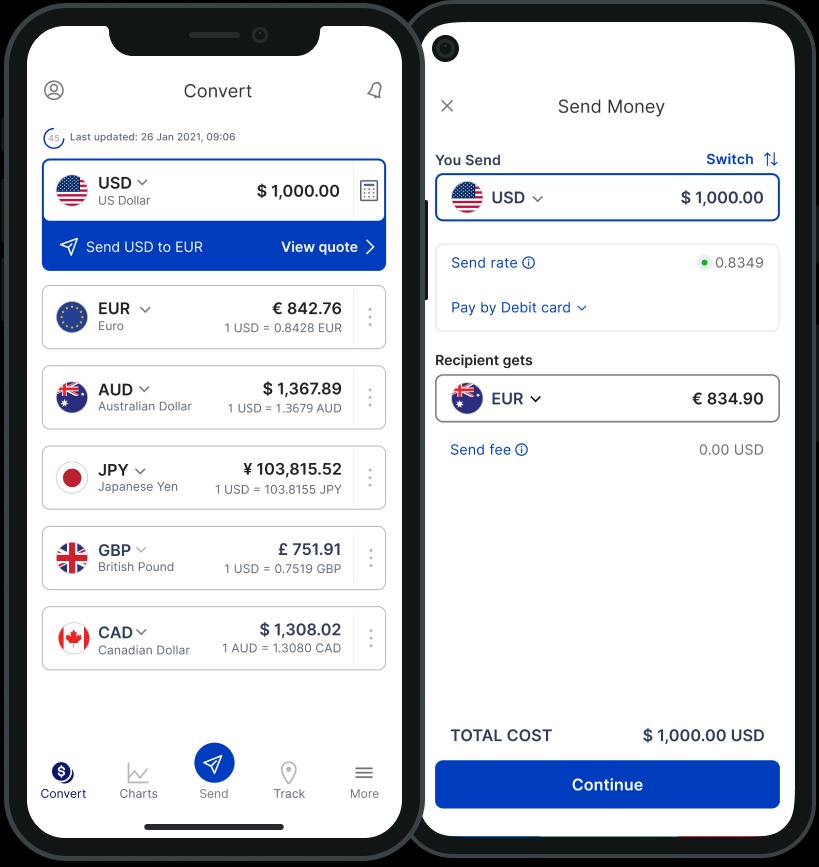 XE Currency has been a trusted choice for travelers worldwide. It offers live exchange rates for every currency and precious metals. You can also track up to 10 currencies simultaneously and access the rates even when offline.
2. Revolut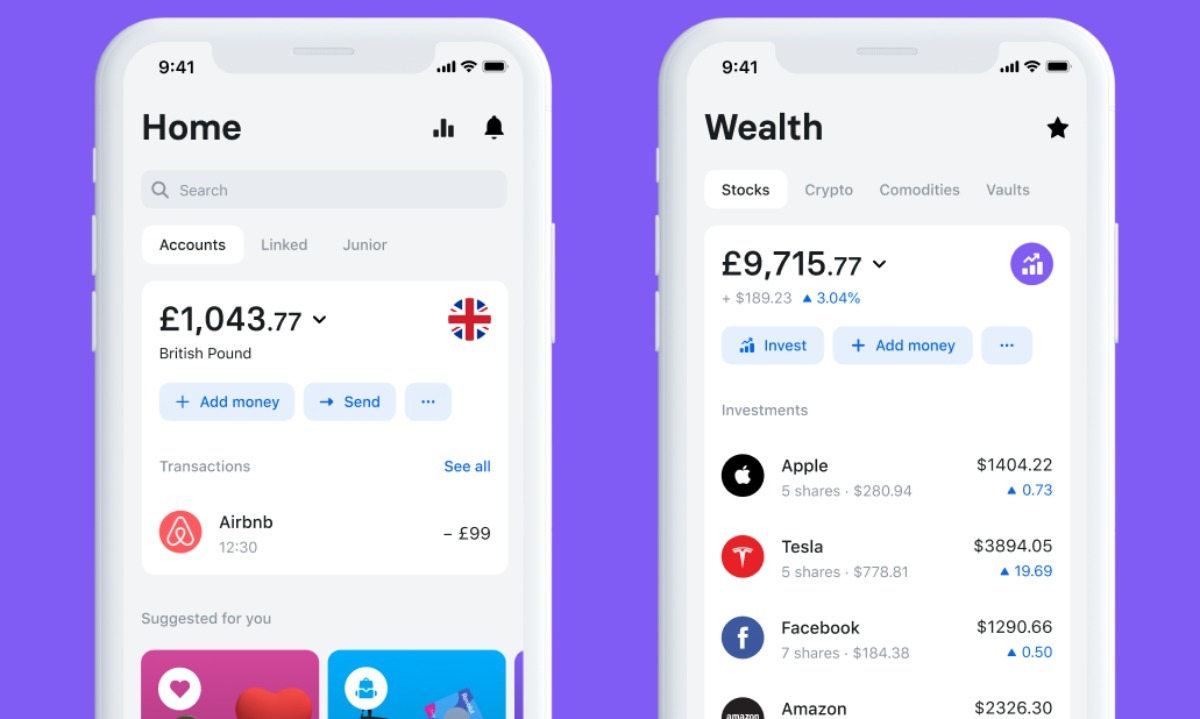 Revolut combines digital banking with a robust currency conversion feature. You can hold and exchange 28 currencies in the app, and spend abroad in over 150 currencies with a Revolut card. It's a handy app for frequent travelers.
3. Currency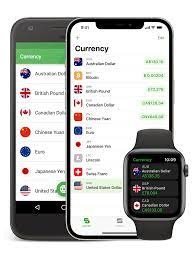 Currency is an easy-to-use app offering exchange rates for over 150 currencies and precious metals. It allows you to customize your list of currencies, making it quick and easy to view the rates you care about.
4. OANDA Currency Converter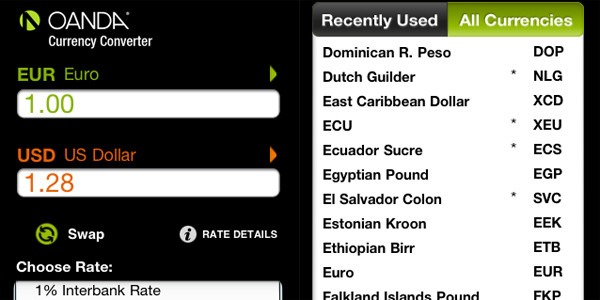 OANDA provides exchange rates for over 190 currencies and four metals. It also offers a percentage add-on feature that simulates the typical rates charged by credit card companies, providing a more accurate conversion rate.
5. My Currency Converter & Rates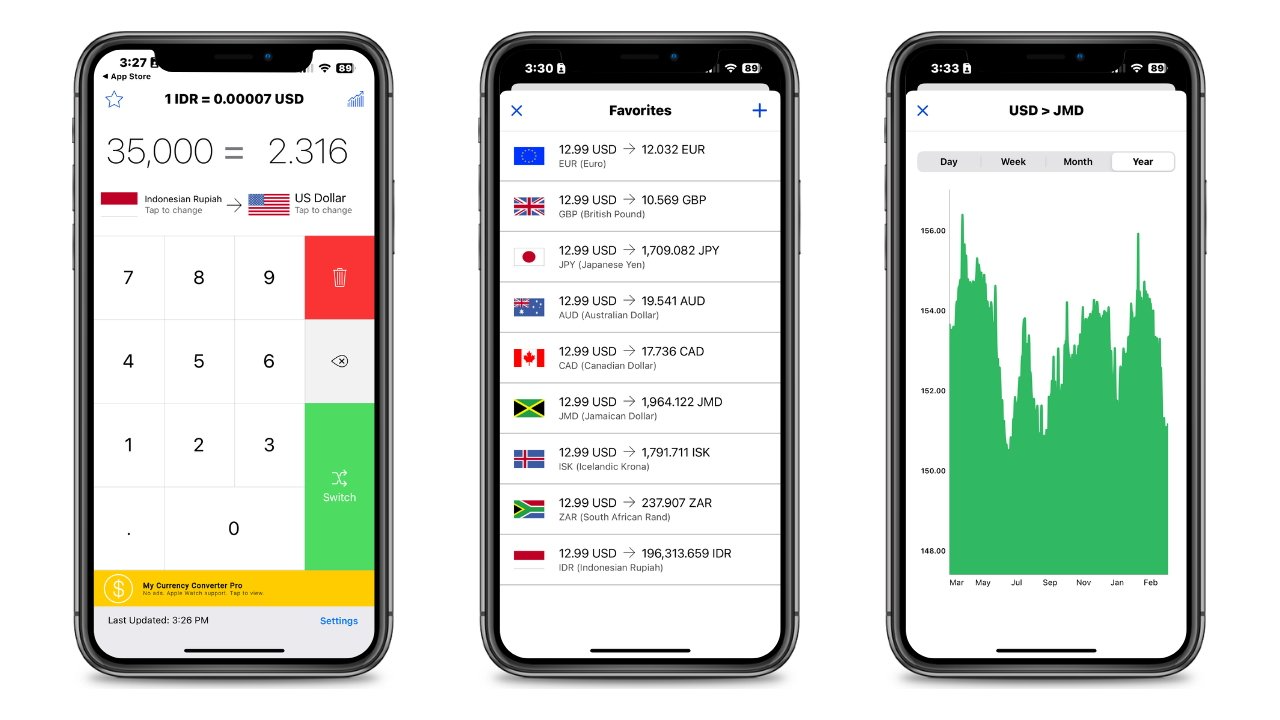 Apart from offering exchange rates for over 150 currencies, My Currency Converter also supports BitCoin, DogeCoin, and other cryptocurrencies. The interface is clean and intuitive, making it easy to convert currencies on the go.
With these iPhone apps for currency conversion, managing foreign currencies becomes a breeze. Now you can focus more on your travel experiences and less on number crunching!
See also: Solutions to Iphone Water Damage
Keeping in Touch Globally: 5 Best iPhone Apps for Staying Connected
Traveling often means being away from your regular support networks, but it doesn't have to mean being out of touch. Here are the five best iPhone apps for staying connected, no matter where you find yourself.
1. WhatsApp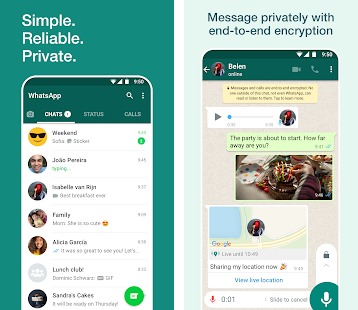 WhatsApp is a widely used messaging app that allows you to send texts, make voice or video calls, and share documents or photos anywhere in the world, provided you have an internet connection. It also features group chat functionality, which is perfect for coordinating with a travel group or staying connected with family back home.
2. Facebook Messenger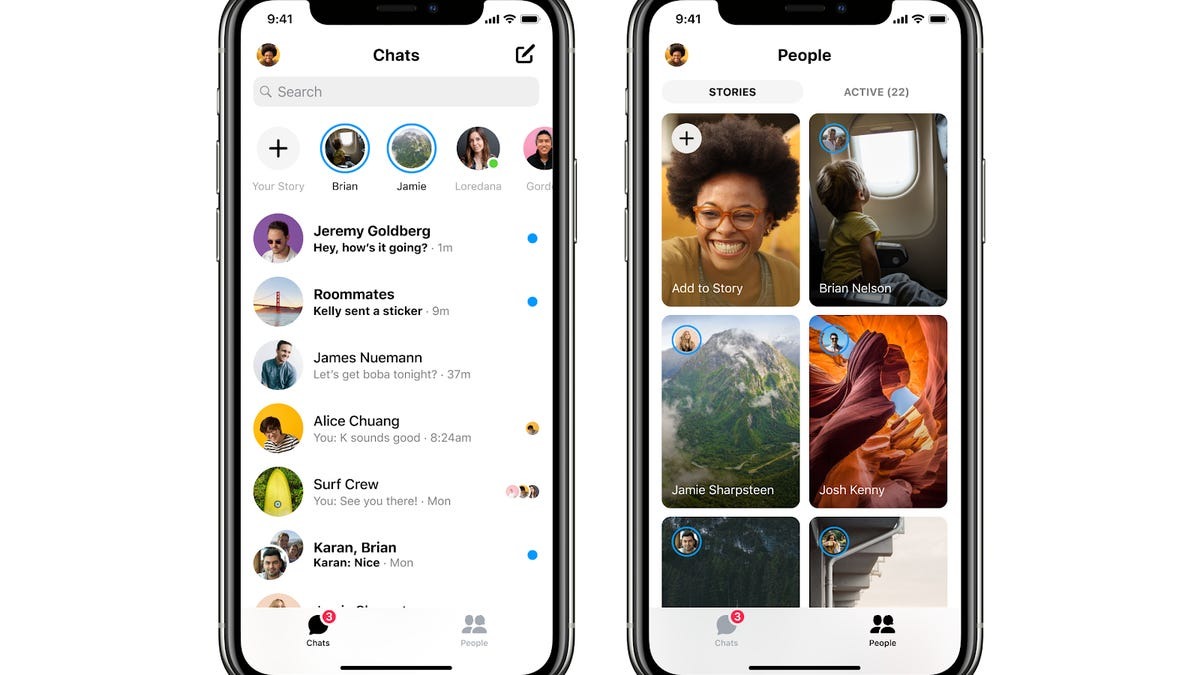 Facebook Messenger provides an easy way to stay connected with your Facebook friends. With options for text, voice, and video chat, as well as a multitude of fun stickers and GIFs, keeping in touch with your loved ones has never been more enjoyable.
3. Skype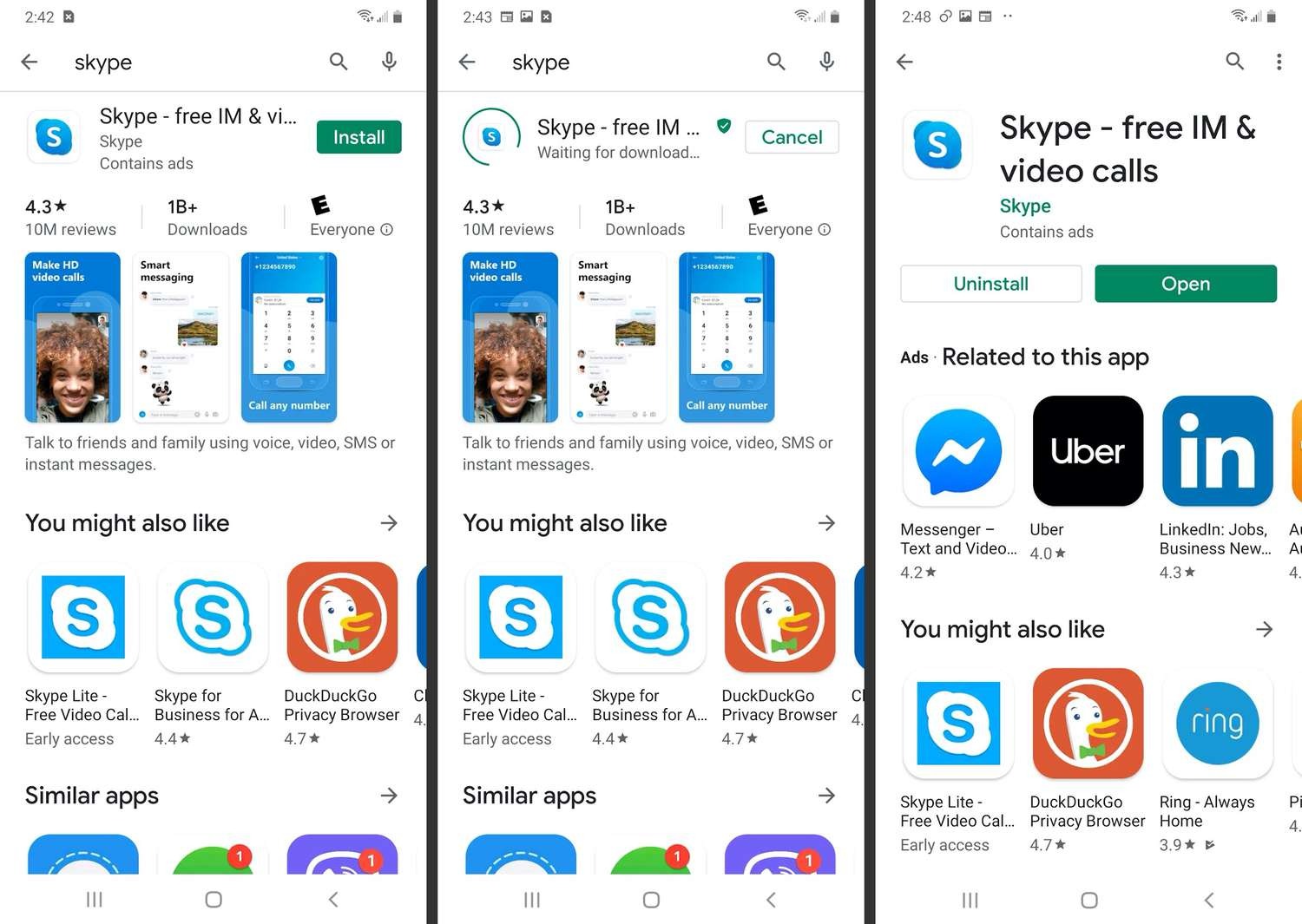 Skype is another excellent choice for international voice and video calls. One standout feature is the ability to purchase credits for calling mobiles and landlines, a handy option when Wi-Fi or data coverage is spotty.
4. Viber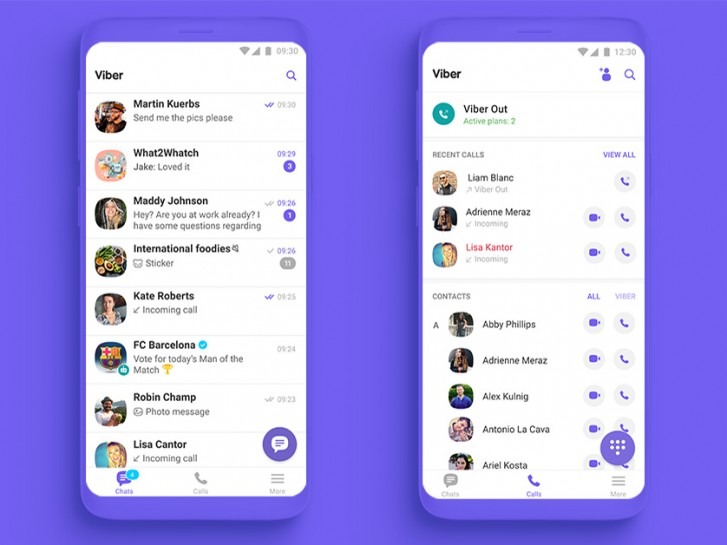 Viber allows you to send text messages, make calls, and start video chats with other Viber users, free of charge. It also provides options for cheap international calls to non-Viber users, making it a great option for staying connected while traveling.
5. Facetime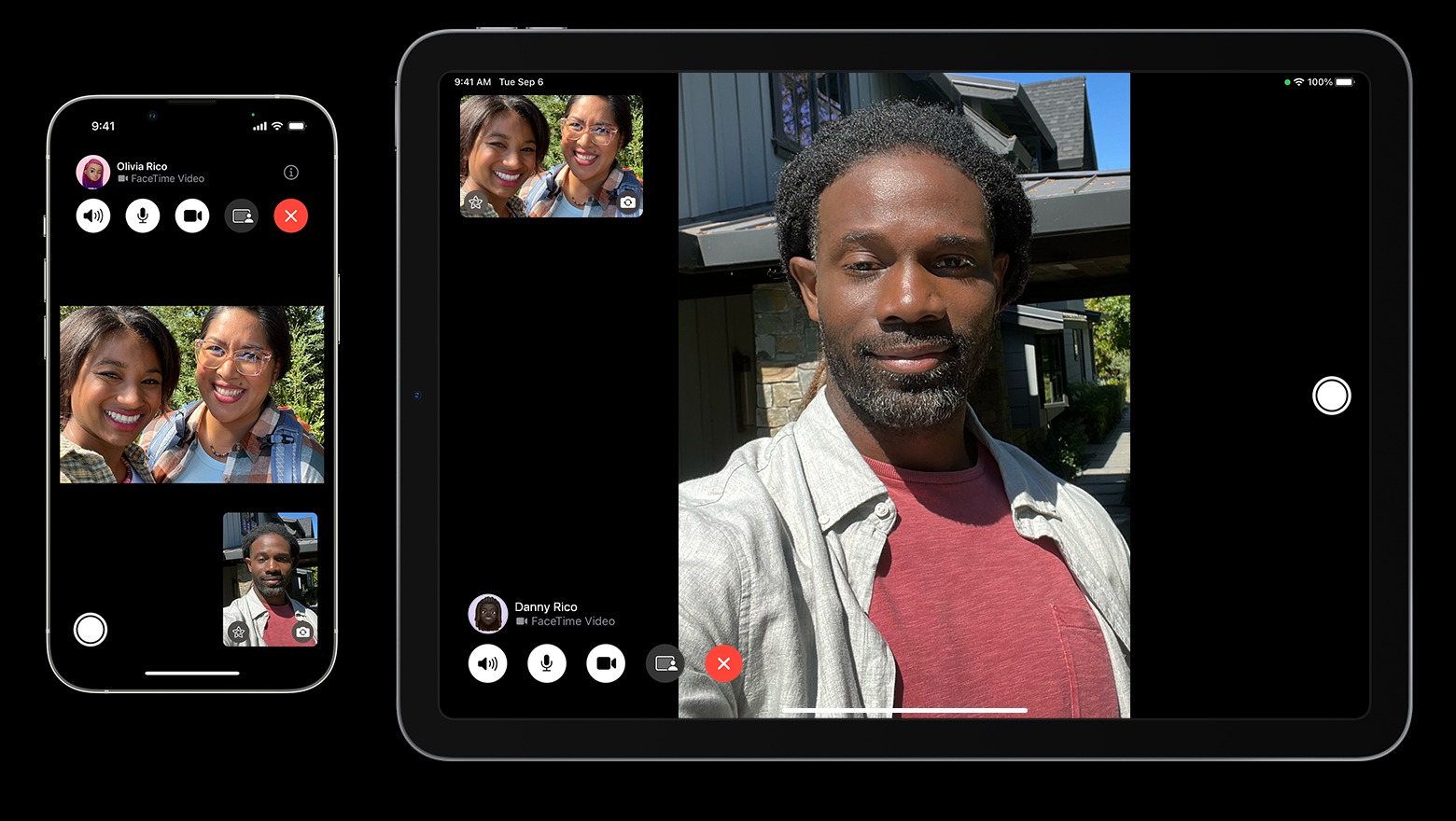 Last but not least, for iPhone users, Facetime offers high-quality voice and video calls to other Apple devices. Its simplicity and integration into iOS make it a go-to choice for many travelers.
Having these iPhone apps in your toolkit will ensure you stay connected with your loved ones and business contacts, no matter how far you roam. Travel is about broadening our horizons, and staying connected helps share that journey with others.
See Also: iPhone Email Marketing Tips
Forecasting Your Journey: 5 Best iPhone Apps for Weather
Knowing the weather forecast can be a critical part of travel planning. It can affect everything from what you pack to which activities you plan. Here are five iPhone apps that will provide you with reliable and detailed weather forecasts.
1. Dark Sky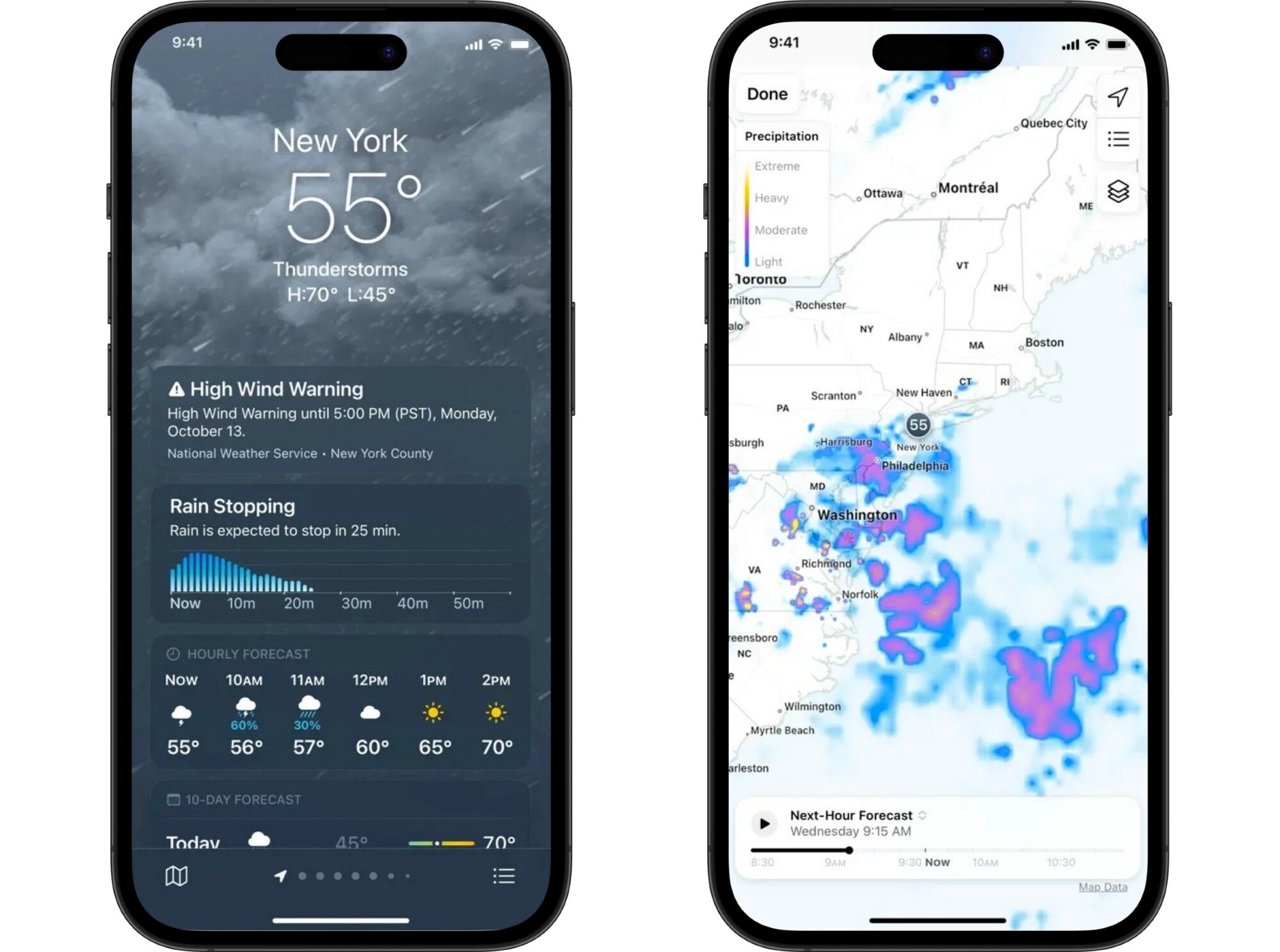 Dark Sky is known for its precise down-to-the-minute forecasts. It provides detailed forecasts for the next hour and week ahead. The app also has beautiful weather animations and sends you alerts before any significant weather changes.
2. AccuWeather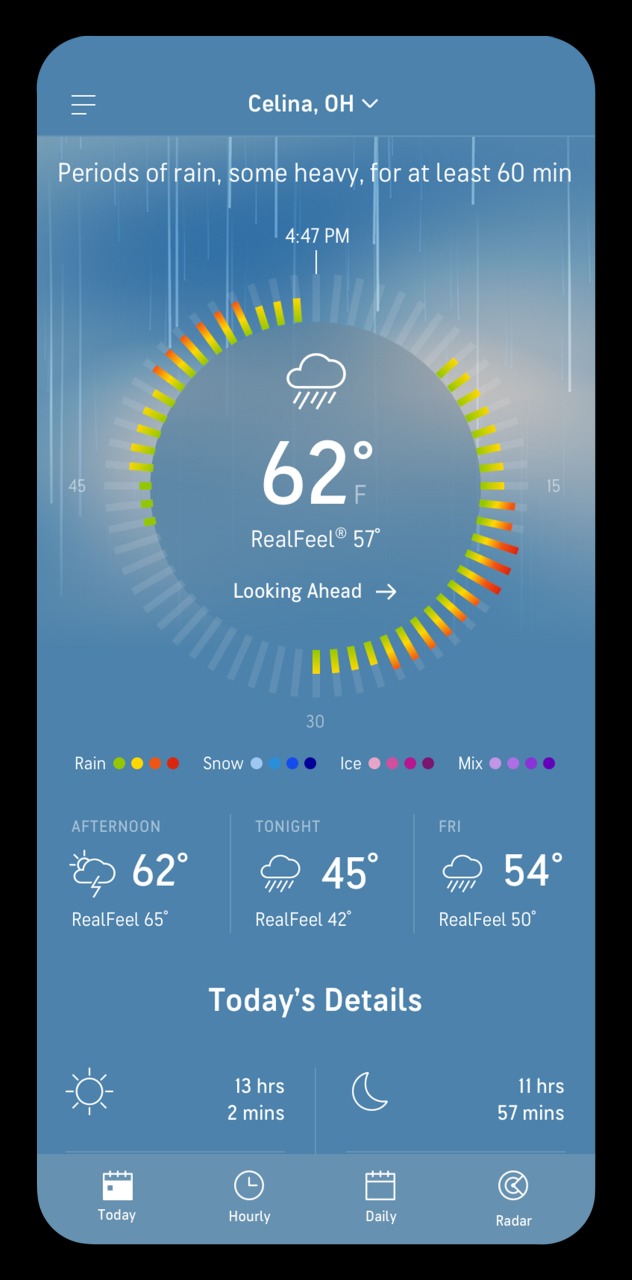 AccuWeather offers a range of forecasts including daily, weekly, and even 15-day forecasts. Its MinuteCast feature gives minute-by-minute precipitation forecasts for the next two hours. The RealFeel Temperature feature considers multiple factors to tell you how the weather actually feels outside.
3. The Weather Channel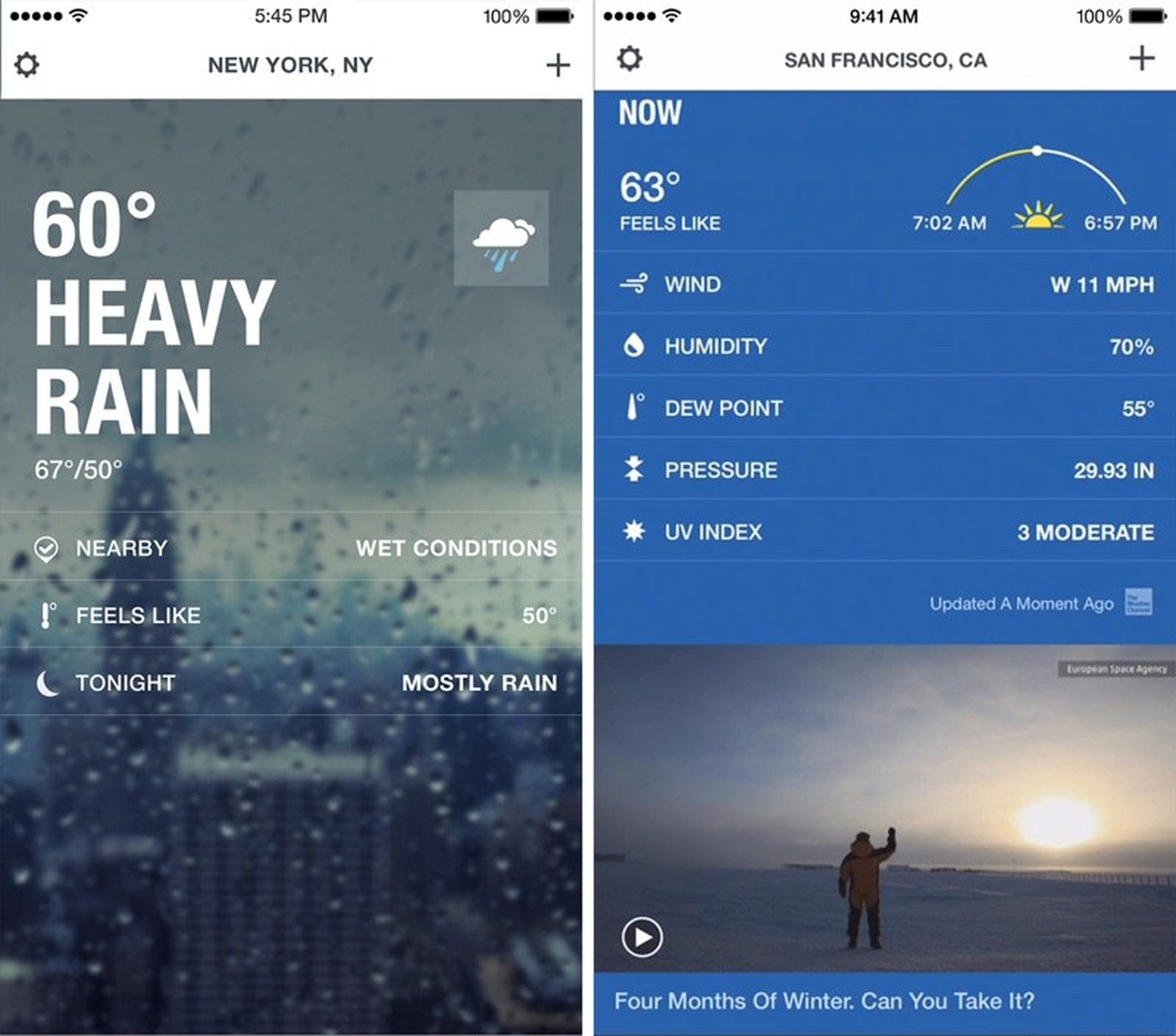 The Weather Channel app provides comprehensive weather updates. From hourly to 15-day forecasts, weather maps, and even a health & activities report, it covers all bases. It also sends real-time alerts to help you stay prepared for severe weather.
4. Carrot Weather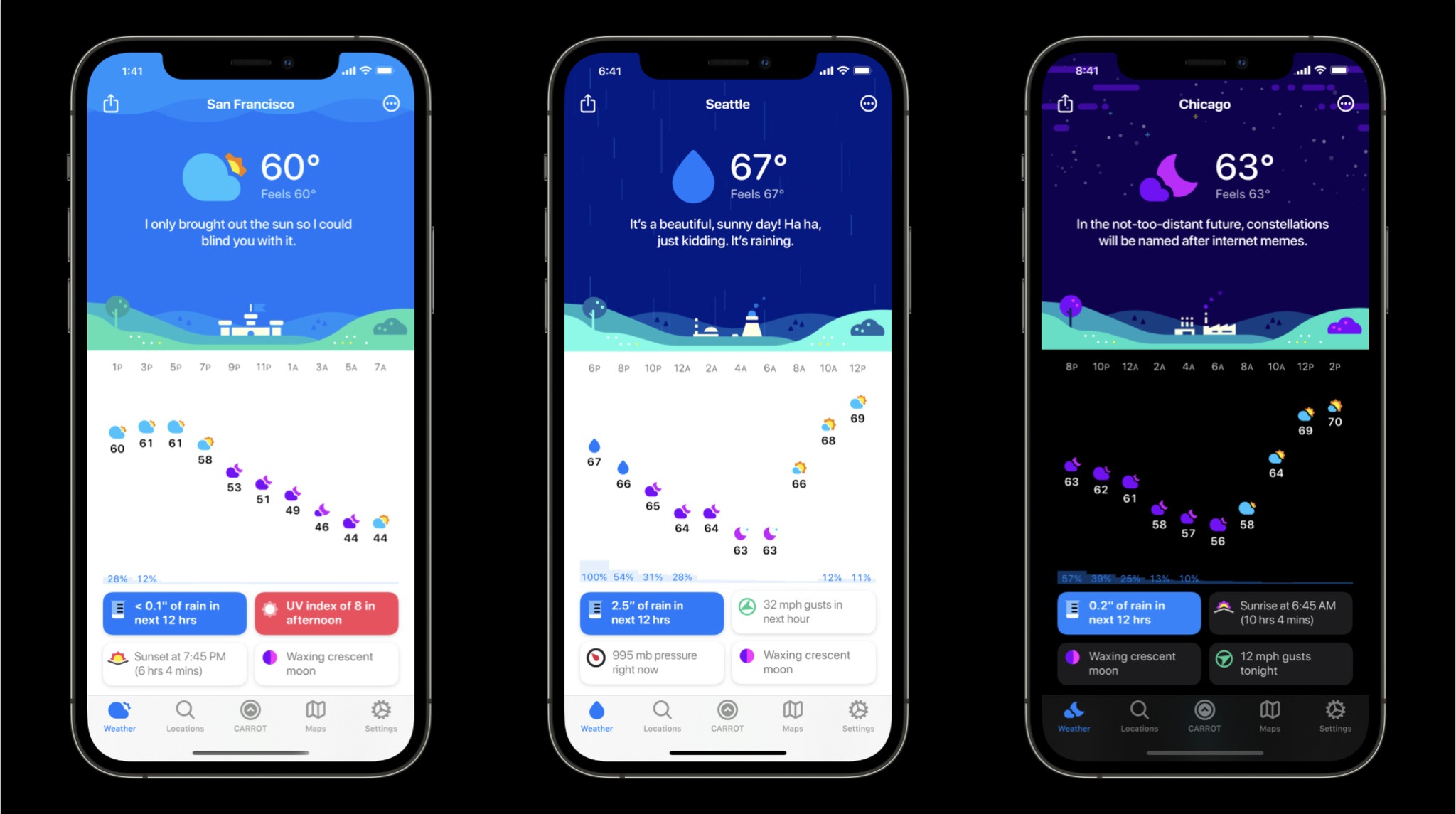 Carrot Weather delivers your weather forecasts with a side of humor. The dialogue, characters, and scenery change in surprising ways depending on the weather. But behind the fun interface, it's a robust weather app providing detailed and accurate forecasts.
5. Weather Underground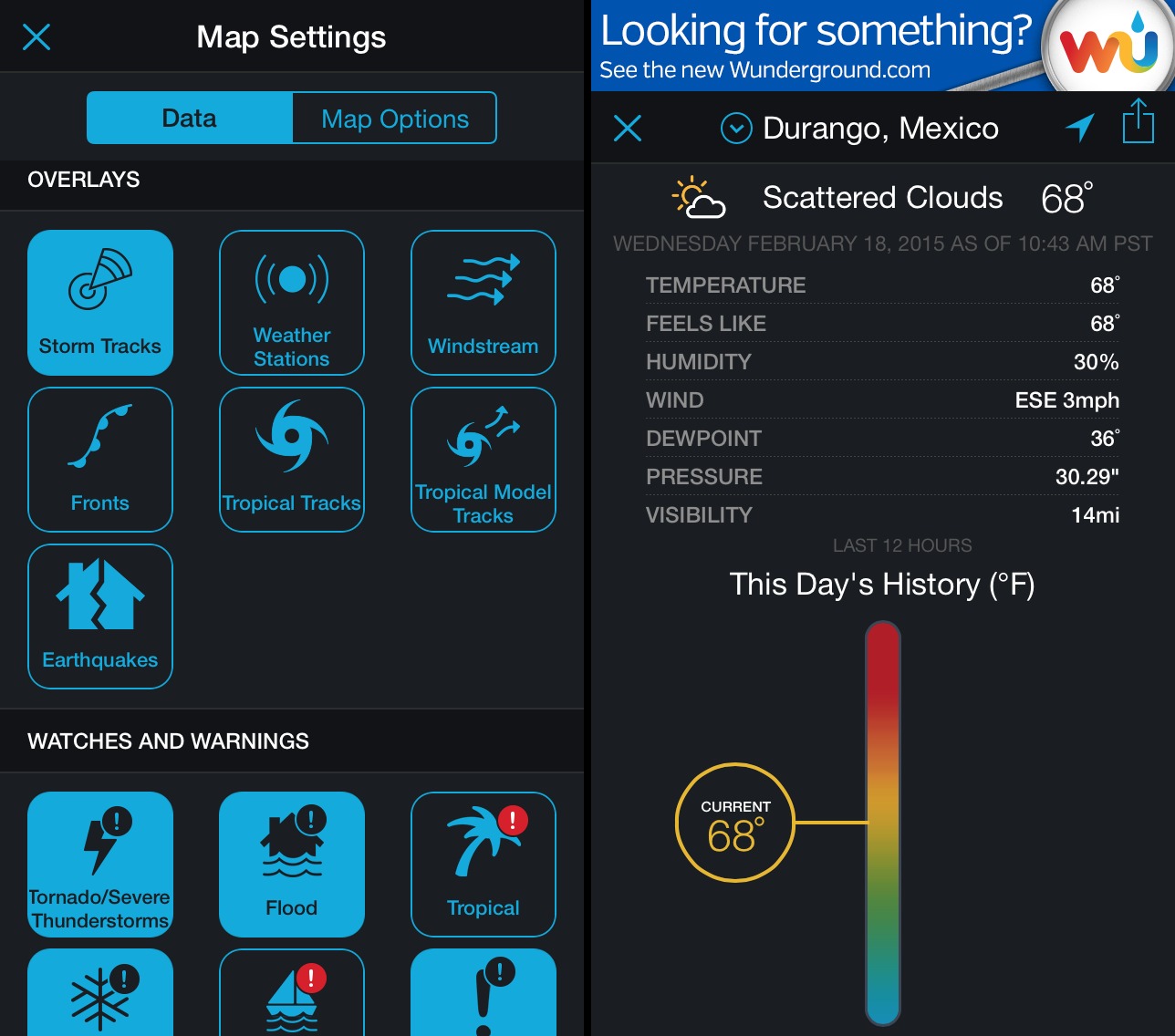 Weather Underground sources its data from a network of over 270,000 personal weather stations, providing hyper-local forecasts. The app offers a range of features including a 10-day forecast, interactive weather maps, and customizable alerts.
With these top iPhone apps for weather, you can always stay one step ahead of Mother Nature during your travels. So pack your bags and get ready to explore, rain or shine!
See also: Mastering the iPhone Backup and Restore Process
Fun on the Go: 5 Best iPhone Apps for Travel Entertainment
Travel often involves long flights, layovers, and downtime. Luckily, there are plenty of iPhone apps to keep you entertained during these lulls. Here are five top picks that will turn your travel time into a fun and enjoyable experience.
1. Netflix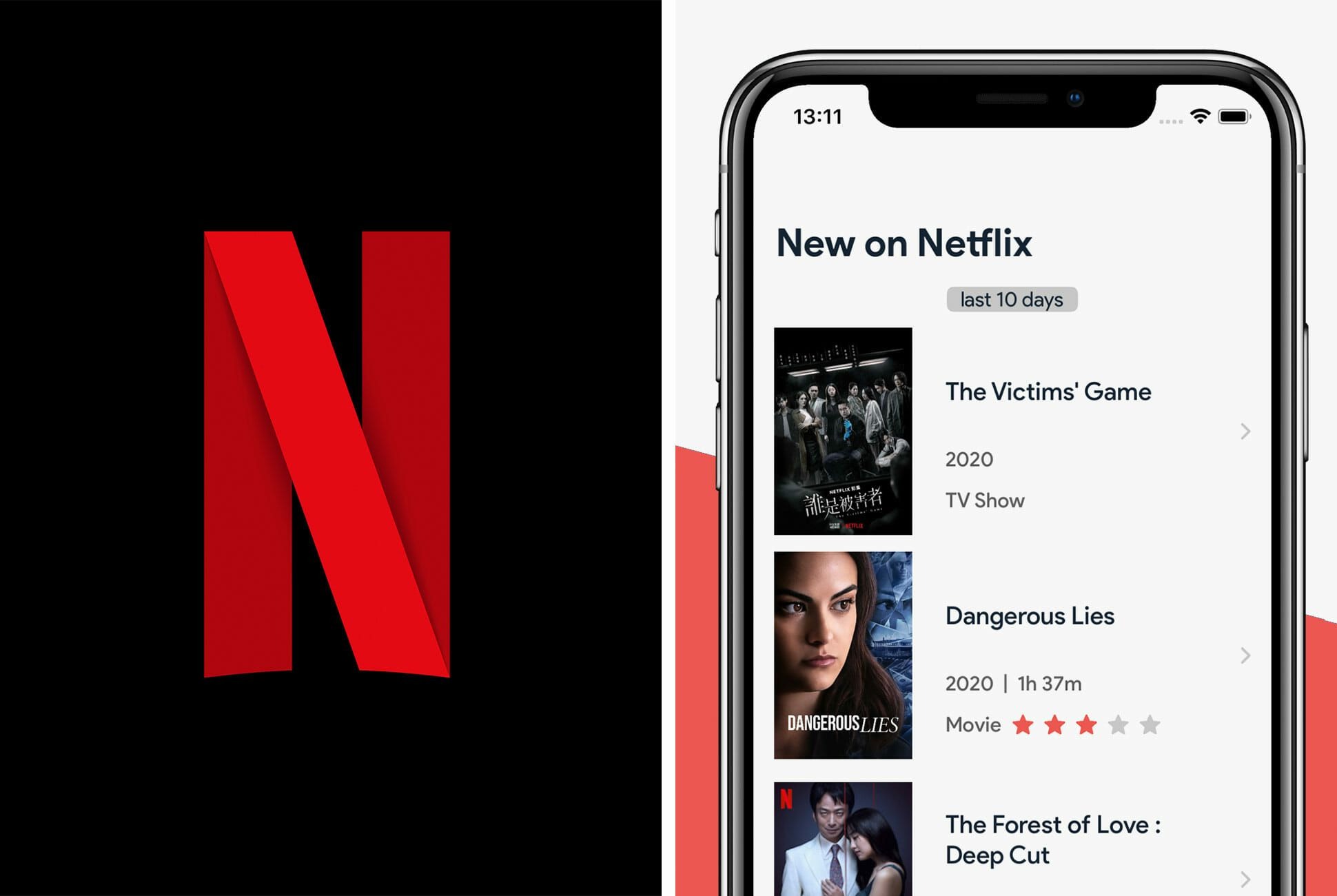 Whether you're a fan of thrilling documentaries, gripping dramas, or lighthearted comedies, Netflix has you covered. You can download shows and movies to watch offline, making it perfect for long flights or when you're off the grid.
2. Spotify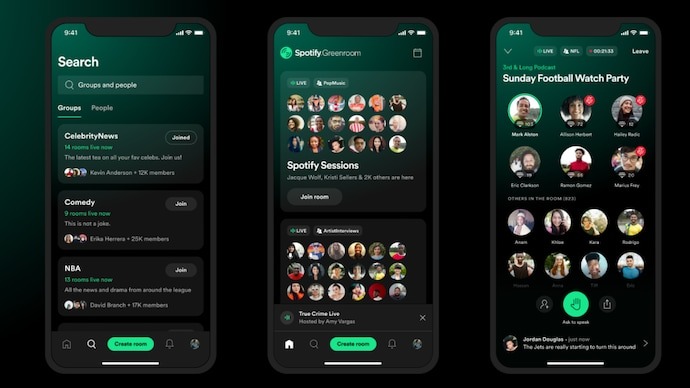 For music lovers, Spotify is a must-have. The app lets you stream music, create playlists, and even download songs for offline listening. They also offer podcasts, from exciting true crime stories to insightful self-improvement discussions.
3. Audible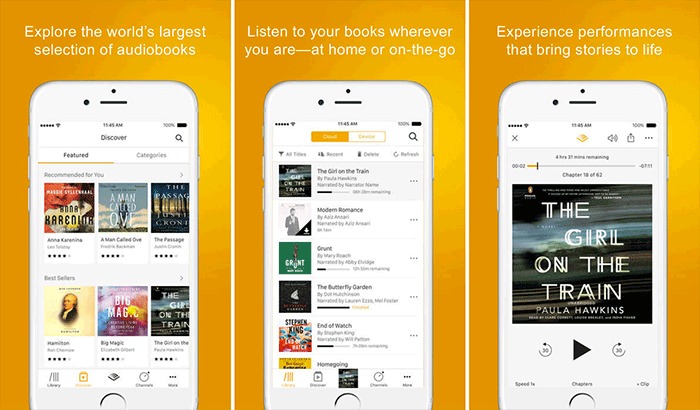 If you're an avid reader who finds it hard to read during travel, Audible is the solution. It offers an extensive range of audiobooks, including best-sellers, classics, and new releases. Sit back, relax, and let the stories unfold.
4. Heads Up!
If you're traveling in a group, Heads Up! can turn a boring wait into a lively game session. The app features multiple categories, from naming celebrities to singing, with the objective of guessing the word on the card that's on your head.
5. Duolingo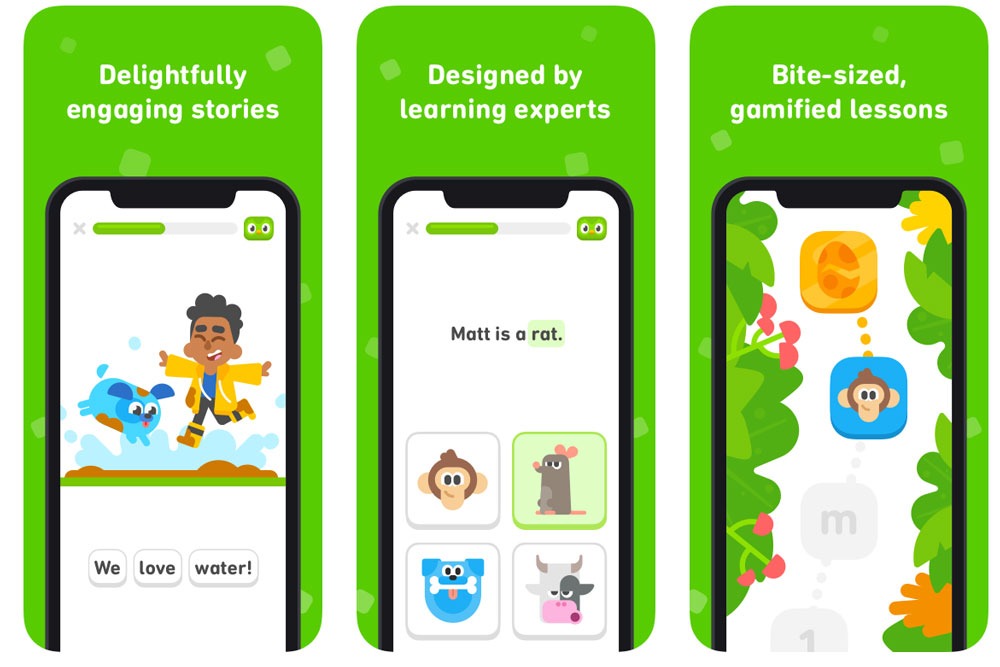 Why not use your travel downtime to learn a new language? Duolingo offers bite-sized lessons in over 30 languages. It's fun, interactive, and who knows, you might be able to strike up a conversation with a local on your trip!
These iPhone apps for travel entertainment are sure to keep you amused and engaged during your journey. Who said travel downtime had to be dull? Now, every moment can be a fun part of your adventure!
Conclusion
In the digital age, traveling has become much more comfortable and hassle-free, thanks to the numerous iPhone apps designed specifically for travelers. The best iPhone apps for travelers mentioned above will help you in every step of your journey, from planning to exploring, from staying connected to entertaining yourself on the go. So the next time you pack your bags for a journey, make sure to pack these apps in your iPhone too.
Frequently Asked Questions (FAQs)
1. Are all these apps free?
Yes, all these apps are free to download and use. Some may offer in-app purchases or premium versions for additional features.
2. Do these apps work worldwide?
Most of these apps work worldwide. However, some services may not be available in all countries.
3. Do I need an internet connection to use these apps?
While some apps work offline, many require an internet connection for full functionality.
4. Are these apps safe to use?
Yes, these apps are developed by reputable companies and follow stringent data privacy practices.
5. Can I use these apps on other smartphones?
While this article focuses on iPhone apps, many of these apps are also available for Android.
6. Can these apps replace travel agencies?
While these apps offer many travel-related services, they may not offer the personalized service that travel agencies provide. Consider your specific needs and preferences when planning your travel.