MSI (Micro-Star International) is one of the world's leading manufacturers of high-performance gaming hardware and computing components. With decades of experience and innovation in the tech industry, MSI has established itself as a trusted brand for PC enthusiasts and gamers who demand cutting-edge performance and reliability. But many may not know the origins of this computing powerhouse and who founded MSI over 30 years ago.
Humble Beginnings in Zhonghe, Taiwan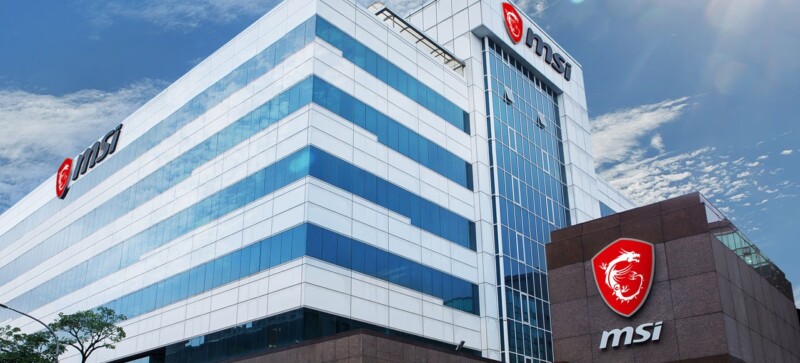 The foundations of MSI were first laid in August 1986 in Zhonghe, Taiwan by a small group of determined entrepreneurs led by Jeans Huang. Huang had previously worked for companies like Acer where he gained experience in sales and motherboard R&D. With a vision of creating high-quality motherboards and add-on cards for the rapidly growing PC market, Huang decided to branch out on his own and launch a new company with a few close partners.
The company was officially registered as Micro-Star International or MSI on August 1, 1986 with around 10-20 employees working out of a small office space in Zhonghe. While MSI began as a relatively small startup, the founding team had ambitious plans to become leaders in the computer hardware industry from the very beginning.
One notable co-founder was Hsu Hsiang who helped finance MSI's launch and served as Vice Chairman in the early years. Other founding members included Chao-Shen Lin who headed up the R&D department and Frank Lin who led marketing and sales operations. With their combined expertise and enthusiasm, MSI's founders laid the groundwork for the company's rise to success.
Early Focus on Motherboards and Add-On Cards
In MSI's first years, the company focused squarely on manufacturing motherboards and add-on cards for PCs. Some of their earliest products included motherboards designed for Intel's 386 and 486 processors that were gaining popularity at the time. MSI tailored its motherboards specifically to the needs of PC clone manufacturers who wanted reliable, high-performance components.
The company also produced one of the world's first graphic cards in 1987 – the MSI PEGA 1. This 8-bit ISA card could display up to 1024 colors, an impressive capability at the time. Other notable early products included I/O cards, sound cards, and CD-ROM controllers. While the products were not branded with MSI's name, the company was quickly building up its manufacturing capabilities and industry knowledge.
Within a few short years, MSI expanded from motherboards and add-on cards to also designing and manufacturing fully-built clone PCs by 1990. These were marketed to computer retailers under brands like Totally Xtreme and Major League Gaming. While clone PCs made up a relatively small part of MSI's business, it gave the company valuable experience in complete system design and integration.
Claiming a Spot as a Top Taiwanese Brand
By the early 90s, MSI established itself as one of Taiwan's leading motherboard manufacturers. The company's technical expertise and focus on quality helped it stand out from the crowded field of competitors. In 1993, MSI created its first branded motherboard – the 5167 which supported Intel's powerful Pentium processors.
Carrying the MSI logo and brand name was an important step in building up MSI's reputation with consumers. Around the same time in 1994, MSI became the first Taiwanese company to develop chipset technology for Intel's Pentium platform. Developing its own chipsets in-house gave MSI valuable intellectual property and helped accelerate its R&D capabilities.
MSI's founders also prioritized securing international safety and regulatory certifications to open up sales worldwide. By 1995, MSI obtained ISO-9001 quality management certification along with stringent safety approvals like UL, TUV, CE, FCC, and CSA. This allowed the company to export products globally to partners in Europe, North America, and beyond.
With its strong technology portfolio and sales infrastructure, MSI grew rapidly through the 90s. By the end of the decade, MSI became Taiwan's second largest motherboard manufacturer next to industry giant Asus. MSI's ascent reflected Taiwan's growing status as the "Silicon Island" of computer hardware components.
Diversifying into Gaming Hardware in the 2000s
At the turn of the millennium, MSI embarked on an ambitious diversification by leveraging its technology into the booming gaming hardware market. In 2002, MSI debuted its first graphics card line-up with advanced offerings like the GeForce4 Ti4600. Compared to competitors, MSI brought its expertise in power design and cooling to create graphics cards capable of record-breaking speeds.
Around the same time, MSI unveiled its first gaming motherboard branded under the new "Gaming Series" marking the company's focus on PC gaming. MSI backed its gaming products with innovative utilities like CellMenu and DualBIOS which brought overclocking and system control to the masses.
By 2003, MSI took gaming a step further by branching out into gaming laptops which were just gaining popularity. Some of MSI's first gaming laptops included the GX600 and GX700 lines with high-end mobile graphics and processors. This allowed MSI to bring its gaming hardware capabilities into powerful yet portable notebook PCs.
Over the next decade, MSI continued expanding its gaming ecosystem with new product segments:
Gaming All-In-One PCs: Launched gaming AIO desktops with integrated monitors starting in 2008
Gaming Peripherals: Debuted gaming mice, keyboards, and headsets under the "Gaming Series" brand
Mini PCs: Released compact desktops like the Windbox and Cubi designed for entertainment and productivity on the go
Gaming Chairs and Gear: Launched gaming chairs, backpacks, and apparel to complete the gaming experience
By diversifying across gaming hardware categories, MSI transformed into a leading gaming brand that could outfit gamers from head to toe.
Going Global as a Leading Gaming Brand
With its gaming lineup growing, MSI focused intensely on global marketing and expansion in the 2010s. In 2015, MSI started constructing its largest international R&D center in Kunshan, China to tap into the country's talent pool. MSI also became the number one gaming laptop brand in the United States in 2016, outselling longtime leaders like Alienware.
To fuel its global momentum, MSI began sponsoring a number of high-profile esports tournaments and teams. In 2015, MSI became a main sponsor of ESL (Electronic Sports League) tournaments worldwide and also sponsored esports organizations like Cloud9, FNATIC, and TSM. These sponsorships gave MSI prime exposure to millions of gamers and esports fans.
MSI's founders also recognized the need for an iconic brand symbol to tie its gaming products together. In 2017, MSI unveiled its dragon logo which appeared prominently on gaming laptops, motherboards, and other products. The powerful dragon embodied qualities like speed, strength, and individuality that MSI wanted to associate with its gaming brand.
By steadily improving product performance while building up its global gaming reputation, MSI achieved its ambitious goal of becoming one of the top five gaming hardware vendors worldwide by the late 2010s.
Innovation and Growth Continues Today
Over 30 years since its founding in Taiwan, MSI has grown into a recognized leader in cutting-edge gaming hardware with billions in revenue and thousands of employees worldwide.
Under the leadership of CEO Charles Chiang since 2008, MSI continues pushing the envelope with record-setting graphics cards, ultra-slim gaming laptops, and elite desktops. The company has also formed partnerships with leading game developers like Ubisoft and Bethesda to co-design gaming hardware.
Throughout its history, MSI has stayed true to the entrepreneurial roots and technical ingenuity of its founders. The company culture remains focused on designing hardware that gives gamers and PC enthusiasts the ultimate performance edge. Corefounding values like craftsmanship, innovation, and customer-driven development continue to spur MSI's growth today.
—> Recommended
While MSI now operates on a global scale, its headquarters remains in New Taipei City, Taiwan along with a sprawling R&D complex. MSI also continues partnering closely with Taiwanese universities to nurture young engineering talent and drive future innovation.
Over three decades, MSI has grown from a small startup into a gaming powerhouse with billions in yearly revenue and acclaim as one of the world's top computing brands. But none of this success would have been possible without the vision and dedication of a few brave founders who saw the potential for high-performance computer hardware 'Made in Taiwan'. Thanks to their ambition, MSI continues to break new ground in gaming while never forgetting its roots.