Are you in the market for a small, compact smartphone that doesn't compromise on performance? Look no further than the Asus Zenfone 9. In this comprehensive review, we'll delve into the design, display, performance, camera capabilities, battery life, software features, and overall verdict of the Asus Zenfone 9.
Design and Display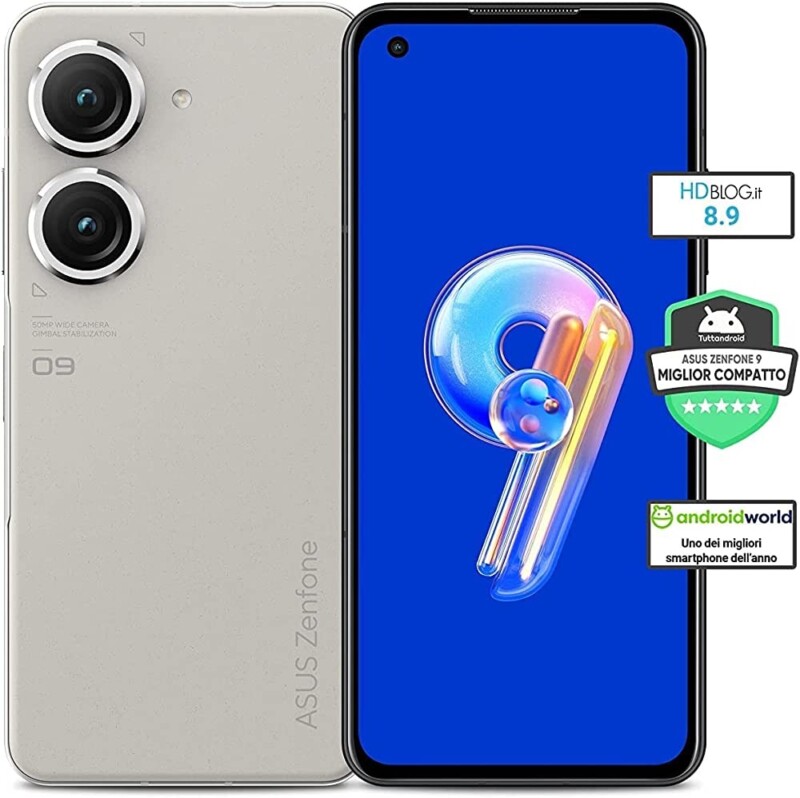 The Asus Zenfone 9 boasts a sleek and stylish design, making it an attractive choice for those who prefer smaller smartphones. With a 5.9-inch diagonal measurement, it stands out as one of the smallest flagship phones available. Crafted with durable aluminum and protected by Gorilla Glass Victus, the Zenfone 9 also holds an impressive water-resistant IP68 rating.
The device features a 5.9-inch AMOLED display with a high 120Hz refresh rate. The display is vibrant and colorful, providing an excellent visual experience for activities like video watching, gaming, and web browsing.
Performance
Equipped with the Qualcomm Snapdragon 8 Plus Gen 1 processor, one of the fastest mobile processors on the market, the Asus Zenfone 9 delivers exceptional performance. Alongside its powerful processor, the phone boasts 8GB of RAM and 128GB of storage. This impressive combination ensures that the Zenfone 9 can handle even the most demanding tasks with ease, providing a smooth and responsive user experience.
Camera
The Asus Zenfone 9 features a dual-camera system on its rear. The main sensor boasts an impressive 50-megapixel resolution, coupled with a bright f/1.8 aperture and optical image stabilization. These features enable the phone to capture sharp and detailed photos even in low-light conditions. Additionally, the Zenfone 9 includes a 12-megapixel ultrawide sensor that is perfect for capturing wide-angle shots and adding a unique perspective to your photography.
For selfie enthusiasts and avid video callers, the Zenfone 9 offers a 12-megapixel front-facing camera. This camera not only captures high-quality selfies but is also capable of recording 4K videos at a smooth 60 frames per second.
Battery Life
Despite its compact size, the Asus Zenfone 9 houses a 4300mAh battery, which ensures it can keep up with your daily activities. While it may not boast the largest battery among flagship smartphones, the Zenfone 9 compensates with its efficient power management. With careful usage, the device can easily last a full day on a single charge, minimizing the need for frequent recharging.
Software
Running on Android 12 with ZenUI 13 overlay, the Asus Zenfone 9 offers a clean and user-friendly interface. ZenUI is designed to minimize bloatware and deliver a smooth and intuitive user experience. Additionally, the Zenfone 9 comes with several useful features, including a built-in screen recorder and a gaming mode, enhancing your overall smartphone usage.
Full Specification of the Asus Zenfone 9
| Feature | Specification |
| --- | --- |
| Display | 5.9-inch AMOLED display, 120Hz refresh rate, 1080 x 2400 pixels |
| Processor | Qualcomm Snapdragon 8+ Gen 1 |
| RAM | 8GB or 16GB |
| Storage | 128GB or 256GB |
| Rear Camera | 50MP main sensor, f/1.8 aperture, OIS; 12MP ultrawide sensor, f/2.2 aperture |
| Front Camera | 12MP sensor, f/2.4 aperture |
| Battery | 4300mAh |
| Operating System | Android 12 |
| Connectivity | 5G, Wi-Fi 6E, Bluetooth 5.2, NFC |
| Dimensions | 146.5 x 68.1 x 9.1 mm |
| Weight | 169g |
| Colors | Midnight Black, Horizon Silver, Tropical Green |
—> Recommended
Pros and Cons of Buying the Asus Zenfone 9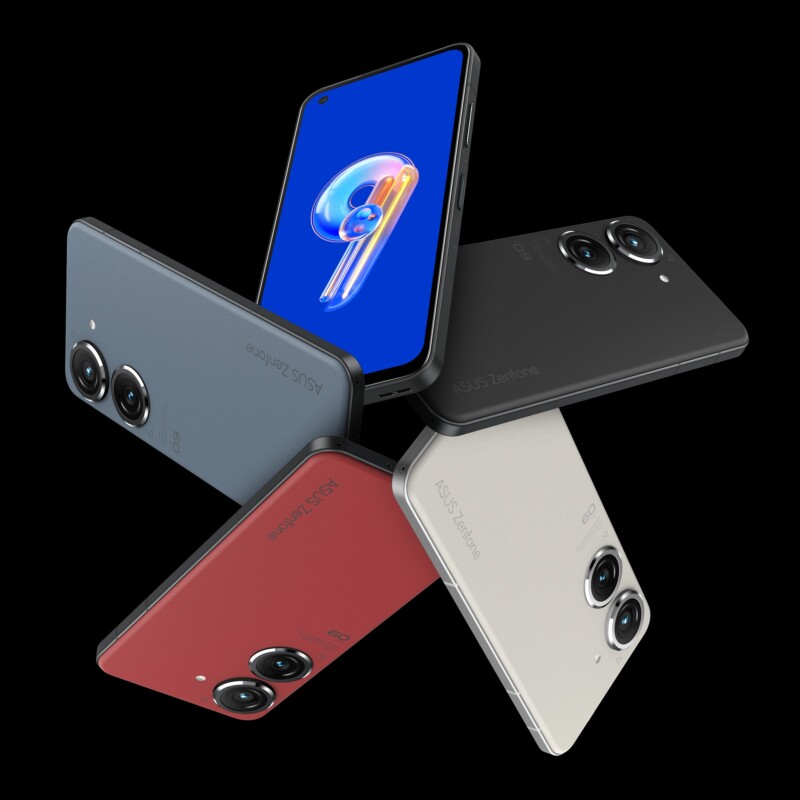 Pros of buying the Asus Zenfone 9
Small and Compact Design: The Asus Zenfone 9's small form factor makes it easy to handle and carry, appealing to those who prefer a compact smartphone that can be operated with one hand. Its sleek and stylish design adds to its aesthetic appeal.
Powerful Processor: Equipped with the Qualcomm Snapdragon 8 Plus Gen 1 processor, the Zenfone 9 delivers impressive performance. The processor's speed and efficiency ensure smooth multitasking, lag-free gaming, and swift app launches.
Great Camera: The Zenfone 9's dual-camera system, consisting of a 50-megapixel main sensor and a 12-megapixel ultrawide sensor, captures stunning photos. The main sensor's wide aperture and optical image stabilization contribute to sharp and vibrant images, even in challenging lighting conditions. The ultrawide sensor expands your photography options, enabling you to capture breathtaking wide-angle shots.
Long-lasting Battery: Despite its smaller size, the Asus Zenfone 9 packs a 4300mAh battery. Thanks to its efficient power management, the phone can easily last throughout a busy day without requiring frequent recharging. This feature is particularly beneficial for users who are always on the go.
Headphone Jack: In a time when many flagship smartphones have phased out the headphone jack, the Zenfone 9 stands out by retaining this important feature. It allows users to connect their wired headphones or earphones without the need for adapters, offering convenience and flexibility.
Cons of buying the Asus Zenfone 9
No Wireless Charging: Unlike some other flagship phones, the Asus Zenfone 9 does not support wireless charging. This means that you'll need to rely on traditional wired charging methods, which may be less convenient for users who prefer the freedom and ease of wireless charging.
No Expandable Storage: While the Zenfone 9 offers 128GB of internal storage, it lacks the option to expand storage using external memory cards. This limitation might be a drawback for users who require additional space for storing large media files, such as photos, videos, or music.
Pricey: As a flagship device with powerful specifications, the Asus Zenfone 9 falls into the higher price range. The premium features and performance it offers come at a cost, making it a more substantial investment compared to budget or mid-range smartphones.
Verdict
The Asus Zenfone 9 emerges as an exceptional choice for those seeking a compact smartphone that doesn't compromise on performance. Its small and sleek design, powerful processor, great camera capabilities, and long-lasting battery make it a compelling option for users who prioritize mobility and functionality. The inclusion of a headphone jack is a welcome feature for audio enthusiasts.
However, the absence of wireless charging and expandable storage may disappoint users who value these conveniences. Additionally, the Zenfone 9's higher price point positions it as a premium device, which may require potential buyers to consider their budget carefully.
In conclusion, if you're willing to invest in a small and powerful smartphone that excels in performance, photography, and endurance, the Asus Zenfone 9 is a commendable choice. It combines style, functionality, and a compact form factor, catering to users who prioritize portability without compromising on features.