When you think of major pioneers in Silicon Valley, names like Steve Jobs and Bill Gates typically come to mind. But before Apple and Microsoft, there was HP (Hewlett-Packard) – the original tech startup launched out of a humble garage by two brilliant entrepreneurs. So who were the visionaries who founded this iconic company that became a founding father of Silicon Valley?
Stanford Friends Bill Hewlett and Dave Packard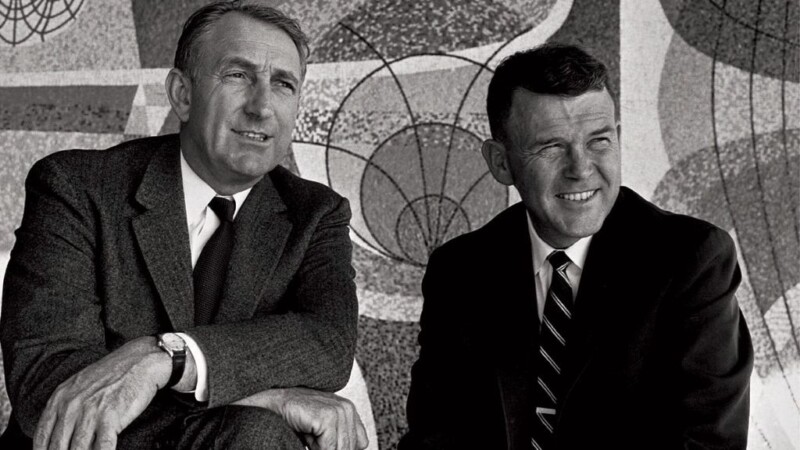 In 1939, recent Stanford University graduates Bill Hewlett and Dave Packard founded Hewlett-Packard (HP) in Packard's one-car garage in Palo Alto, California. Their first product was an audio oscillator invented by Hewlett for Walt Disney Studios.
Hewlett was born in 1913 in Ann Arbor, Michigan. He showed an early interest in science, engineering, and inventing. In 1930, he enrolled at Stanford University to study engineering and earned his undergraduate degree in 1934.
Packard was born in 1912 in Pueblo, Colorado. He too had a passion for engineering from a young age. He enrolled at Stanford in 1928 and befriended Hewlett – forging a partnership that would last decades. Packard graduated in 1934 with an engineering degree.
After graduating, Hewlett and Packard decided to form a company together. With $538 in startup capital, they founded Hewlett-Packard in Packard's garage in Palo Alto, which is now designated as the "Birthplace of Silicon Valley."
Their first product was Hewlett's audio oscillator, an electronic test instrument used by Walt Disney Studios. From these humble beginnings, a tech giant was born.
Complementary Strengths and Management Style
The two founders proved to be the perfect team, with complementary skills that strengthened the young company. Hewlett was the meticulous engineer with deep technical expertise. Packard brought savvy business skills and an aptitude for management.
Hewlett and Packard pioneered a unique management style built on teamwork, respect, and open communication. There was no hierarchy – engineers and technicians could make suggestions and work alongside executives as equals.
This participative management style cultivated creativity and transparency. Employees were encouraged to take ownership of projects and contribute ideas. HP became known as a pioneer of supportive corporate culture.
Early Innovations – Setting the Stage for the Future
In HP's first decade, the company established its culture of innovation by introducing a variety of influential technologies:
Oscilloscope (1951) – Provided the first easy-to-use oscilloscope for general electronic testing.
Frequency counter (1951) – An efficient and affordable frequency counter that expanded testing applications.
Microwave power meter (1952) – Enabled simpler measurement of microwave power.
These instruments demonstrated HP's knack for practical innovations by taking complex technologies and engineering products that were affordable and easy to use. This focus on usability became a hallmark of HP through the years.
Going Public – Expanding Production and Offerings
To meet rising demand and expand, HP incorporated in 1947 and issued public stock the following year. This influx of capital allowed HP to further grow its product lineup.
Notable new technologies included:
Medical devices (1950s) – HP entered the healthcare segment with medical equipment like electrocardiographs.
Semiconductor devices (1950s) – HP became a leader in semiconductor technology, supplying components to other tech companies.
Laser and LED devices (1960s) – HP was at the forefront with light emission innovations.
Calculator (1972) – HP introduced the HP-35, the first pocket calculator, spawning a massive new product category.
Going public opened new opportunities for HP and allowed them to diversify their technology portfolio in the decades following incorporation.
The HP Way – Core Principles and Values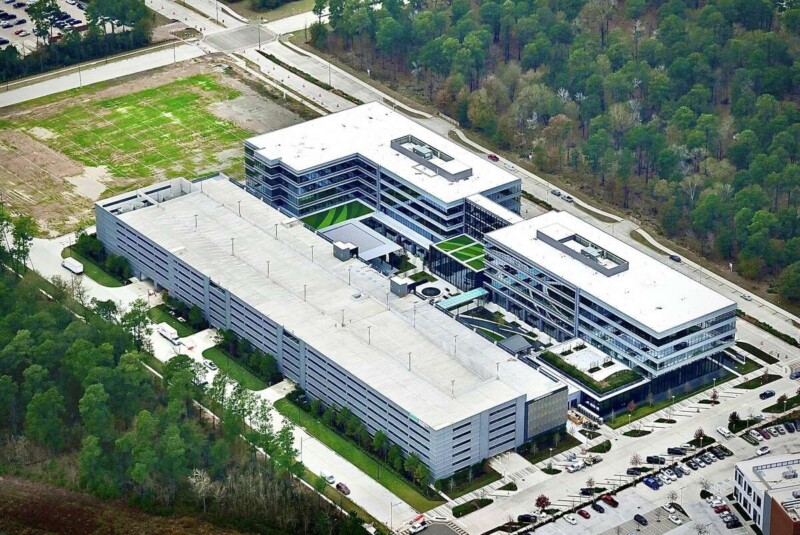 Throughout HP's meteoric rise, Hewlett and Packard remained committed to their management philosophy centered on respect for employees and dedication to community. This became known as "The HP Way."
Core tenets included:
Trust and teamwork between employees and management
An open door policy encouraging communication
Employee job security
Flexible work hours
Profit sharing and employee stock options
Community involvement and philanthropy
This unique corporate culture was crucial in spurring on HP's innovations while cementing employee loyalty. The HP Way made the company one of the most admired and emulated in America.
Focus on Quality and Customer Value
Another key aspect of the HP Way was complete dedication to product quality and customer needs. HP strived to help its customers make technological progress.
Engineers were encouraged to focus on developing solutions that solved real customer problems and advanced their work. This emphasis on real-world value and quality cemented HP's reputation for reliable, well-designed products.
While competitors resorted to price wars, HP remained committed to innovation and building long-term customer relationships, believing that success would follow. This approach served the company well through the years.
Expansion and Evolution of Product Lines
By the 1960s, HP had expanded into a variety of technology segments including:
Test and measurement equipment
Medical devices
Computers and calculators
Computer networking hardware
Printers
In the 1980s and beyond, HP continued to demonstrate remarkable foresight by being an early mover in new technology markets that came to define the computing landscape:
Laser and inkjet printers (1984)
Laptop computers (1984)
Scientific handheld calculators (1980s)
Commercial UNIX workstations (1980s)
Computer servers (1990s)
HP anticipated emerging customer needs and evolved its product lines accordingly. As a result, HP equipment was ubiquitous in tech, business, science, and academia.
Bill and Dave's Departure – Leaving a Lasting Legacy
In 1978, at the age of 65, Hewlett stepped down as President and CEO of HP, handing the reins to John A. Young. Packard also left the company in 1978 but remained on the Board of Directors until 1993.
The two founders helped cement Silicon Valley as a major tech hub and powered the digital revolution with HP's relentless technology innovation. When Hewlett died in 2001 at age 87 and Packard in 1996 at 83, they left behind a legendary company that embodied their ideals and values.
—> Recommended
Starting in a small Palo Alto garage in 1939, Bill Hewlett and Dave Packard built a corporation that helped shape the computing era. Driven by their talent and vision, HP became emblematic of Silicon Valley entrepreneurship. Even decades after their departure, the company remained committed to the mutually-respectful culture the founders instilled.
Although no longer involved in operations, Bill and Dave's influence continued inspiring innovation and positive ideals at HP. The two engineering pioneers and their eponymous company created a lasting legacy that fundamentally advanced technology and business.
So the next time you print a document or use an HP laptop, remember the two ingenious Stanford graduates who channeled their passions into a company that changed the world. Hewlett and Packard exemplified entrepreneurship at its finest.